Alcohol Inks: Go with the Flow
About Alcohol Inks: Go with the Flow
Take advantage of the unique qualities of alcohol inks on non-porous surfaces and create exciting abstracts and realistic paintings on paper and tile. No previous experience is necessary – just a sense of adventure and a willingness to try new techniques.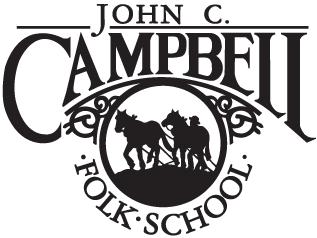 Focus on an illusion of control rather than control itself. You just might find that a "mistake" can morph into magical expressions!
This class is presented in collaboration with the John C. Campbell Folk School & is limited to 8 students. There will be an optional Orientation and Closing Ceremony hosted from the Folk School campus that students can attend online.
---
Class Materials Needed
Alcohol inks in a full spectrum of colors ( I use Ranger, Pinata and Copic inks. Contact me if you are considering another brand).
Blending solution
Everclear 190 proof or 91% or 99% alcohol
Black Sharpie9 Ultra fine tip
Q-tips
Paper Towels
Freezer Paper
Yupo paper or Duralar Matte Paper, 4x4 or 6x6 subway tiles ( I recommend at least 10)
Inexpensive paint brushes ( I use FolkArt brushes you can buy on Amazon or Walmart)
Clear one sided tape
Blending tool ( I use the ranger small round stamper but makeup sponges also work)
Mr. Coffee Straws, Regular straws.
Canned Air
Optional supplies:
Alcohol ink markers
Colored sharpies
Fantastix brush and round applicator
Stencils and bubble wrap (helps making patterns in abstract painting)
When
The class will meet for five days on the dates below. Each day starts with a 90-minute live demonstration session at 10 am ET | 7 am PT | 15:00 UTC and meets again for a 30-min check in at 6 pm ET | 3 pm PT | 23:00 UTC. The first session is on March 22.
(Convert to my time zone)
Enrolled students receive 30-day access to the video recordings of the classes.
Alcohol Inks: Go with the Flow
How It Works
Students can connect to the online platform using a tablet or computer with reliable internet. To actively participate online students also need a webcam with microphone. Class enrollments may be cancelled for full refund up to five days before the class start date.
Teri has been a professional artist since 1998, and has won numerous local and regional awards for her paintings. She is represented by galleries throughout the States and the Virgin Islands. She opened her own River's Rim Studio and Gallery in downtown Brasstown, North Carolina, after relocating to the mountains in 2012. In this working studio, she paints and sells her watercolors, oils, and alcohol inks, and also teaches beginning and intermediate art classes. Teri developed her unique teaching style after noticing how students struggled to remember each step of a painting. Breaking a painting down into simple segments helps beginning students learn by watching, and then doing the same pro...
About the John C. Campbell Folk School & Lessonface
For 95 years, the Folk School has transformed lives, and brought people together in a nurturing environment for experiences in learning and community life that spark self-discovery. Since 2013, Lessonface has connected more than 10,000 students with over 1800 great teachers for live music, language, and arts lessons online, delivering on our mission to help students achieve their goals while treating teachers equitably.