Beginner BBQ: Smoke-Fire-Food
Beginner BBQ: Smoke-Fire-Food with Jeff Hornung
Learn the basics of BBQ from the comfort of your own home! This class will cover several methods of smoking. Jeff has you covered with disscussions about shopping for smokers, picking charcoal, building a proper fire for cooking with smoke. What all can you smoke? Jeff will share some of his favorite recipes, times and temps guidlines. We'll hit the highlights of standards like ribs and pulled pork. Our talk will meander around rubs, sauces and more that can take your patio cooking to the next level. This will be a very tasty class!
This class is presented in collaboration with John C. Campbell Folk School and Lessonface. Class capacity is 24 students. Registration closes on April 11, 2024. Students are invited to attend a large group Orientation and Closing Ceremony to connect with various classes online.
---
Class Materials
No materials are needed but having access to a smoker of some sort and proteins would allow you to cook along with me. Should you choose to smoke with me I strongly recommend a good digital instant read meat thermometer, longer BBQ style tongs and at least one heat resistant glove appropriate for grilling applications. I will be working primarily with a Big Green Egg but you can smoke with a standard kettle type charcoal grill, an offset smoker, a pellet smoker/grill and any brand of Kamado style cookers. I will be using hardwood lump charcoal, NOT briquettes. NO lighter fluid for lump charcoal is needed, there are many ways to start a fire. Lighter fluid will ruin ceramic body cookers, keep that in mind. If you're cooking along with me get a simple protein...anything from burgers to chicken or brats for simple smoking, a rub of your choice and maybe a BBQ sauce or glaze.
Skill Level
Beginner / Intermediate

---
Contact the Teacher
Send a direct message from the teacher's profile page with any questions you might have about the class.
About the John C. Campbell Folk School & Lessonface
Since 1925, the John C. Campbell Folk School in Brasstown, North Carolina has transformed lives, and brought people together in a nurturing environment for experiences in learning and community life that spark self-discovery. Since 2012, Lessonface has connected more than 30,000 students with over 2,500 great teachers for live music, language, and arts lessons online, delivering on our mission to help students achieve their goals while treating teachers equitably.
---
When
The class will meet for two daily live online sessions on Saturday and Sunday, 04/13 and 04/14.
On Saturday, the class meets from 10am-1pm ET, then 4-5pm ET. On Sunday, from 9am-12pm ET, then from 3-4pm ET.
Enrolled students receive 30-day access to the video recordings of the classes.
Beginner BBQ: Smoke-Fire-Food
Beginner BBQ: Smoke-Fire-Food
How It Works
Enroll above to save your spot in the class. Lessonface will send you a confirmation right away, and a Zoom link 24 hours before the class start time. You can log into your Lessonface dashboard to access class materials, communicate with your instructor, join the live Zoom session, and access the class recordings and chat transcript afterward.
Refund Policy: To cancel an enrollment or request a refund, contact support@lessonface.com. For 30+ days before, we refund 95%. Between 30 and 5 days, receive a 75% refund. No refunds within 5 days of class start date. Materials kit fees are non-refundable.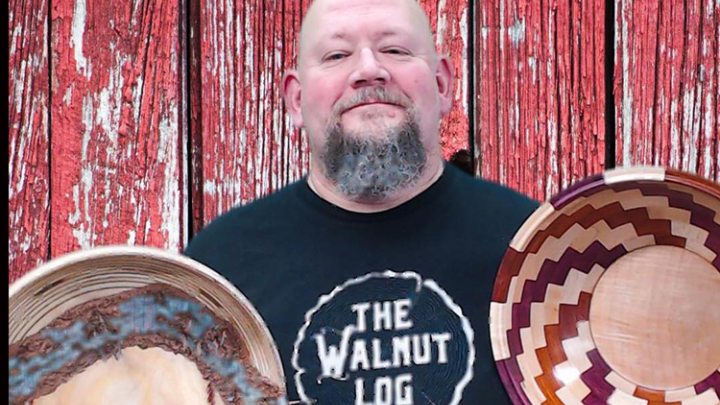 I am a full time woodturner, teacher, artist and creative.  I teach private lessons as well as virtual demos both nationally and internationally.   For the last 5 years I've been one of the primary Woodturning instructors at the Craft Alliance School of Art and Design in St. Louis MO and have been an assistant instructor for Kirk DeHeer at the John C Campbell Folk School.  I was in the JCCFS catalog for my own full class in September of 2020 but Covid prevented us from getting together.  Currently in the John C. Campbell Folk School Class Catalog for 2021 and excited to be part of the new virtual Folk School Classrooms here!