Double Dip Shibori
About Double Dip Shibori
Shibori is the simple, sophisticated Japanese ancestor of tie-dyeing, newly popular with modern adaptations. Use straight-forward, hands-on methods of clamping, tying, stitching, and wrapping resists on silk fabrics, then immerse them in vibrant fiber-reactive and acid dye baths to layer rich colors and gorgeous patterns.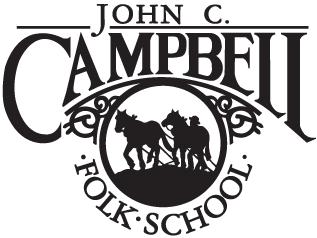 Mix a simple, pre-reduced indigo bath and explore color removal from base-dyed cottons. Bring blank items or raid your closet for pieces to revive by dyeing!
This class is presented in collaboration with the John C. Campbell Folk School & is limited to 8 students. There will be an optional Orientation and Closing Ceremony hosted from the Folk School campus that students can attend online.
---
Class Materials Needed
Click here for class materials: jenswearingtonmaterials.pdf
Skill Level
All Levels Welcome.
---
When
The class will meet for five days on the dates below. Each day starts with a 90-minute live demonstration session at 10 am ET | 7 am PT | 15:00 UTC and meets again for a 30-min check in at 6 pm ET | 3 pm PT | 23:00 UTC. The first session is on February 15.
(Convert to my time zone)
Enrolled students receive 30-day access to the video recordings of the classes.
How It Works
Students can connect to the online platform using a tablet or computer with reliable internet. To actively participate online students also need a webcam with microphone. Class enrollments may be cancelled for full refund up to five days before the class start date.
Jen Swearington is an enthusiastic, high-energy, knowledgeable educator with twenty years' experience in surface design and a lifetime devoted to working as an artist. She has operated Jennythreads, an independent handmade fashion studio and crafted a creative living since 2003. She is the author of Printing on Fabric: Techniques with Screens, Stencils, Inks, and Dyes published by Lark Crafts, has exhibited in Quilt National three times, is a former Arrowmont Resident Artist, and current member of the Southern Highland Craft Guild, as well as a South Carolina State Journeyman Beekeeper. She has taught at the Savannah College of Art and Design, Arrowmont School of Arts and Crafts, Penland S...
About the John C. Campbell Folk School & Lessonface
For 95 years, the Folk School has transformed lives, and brought people together in a nurturing environment for experiences in learning and community life that spark self-discovery. Since 2013, Lessonface has connected more than 10,000 students with over 1800 great teachers for live music, language, and arts lessons online, delivering on our mission to help students achieve their goals while treating teachers equitably.