Drop Spindle Spinning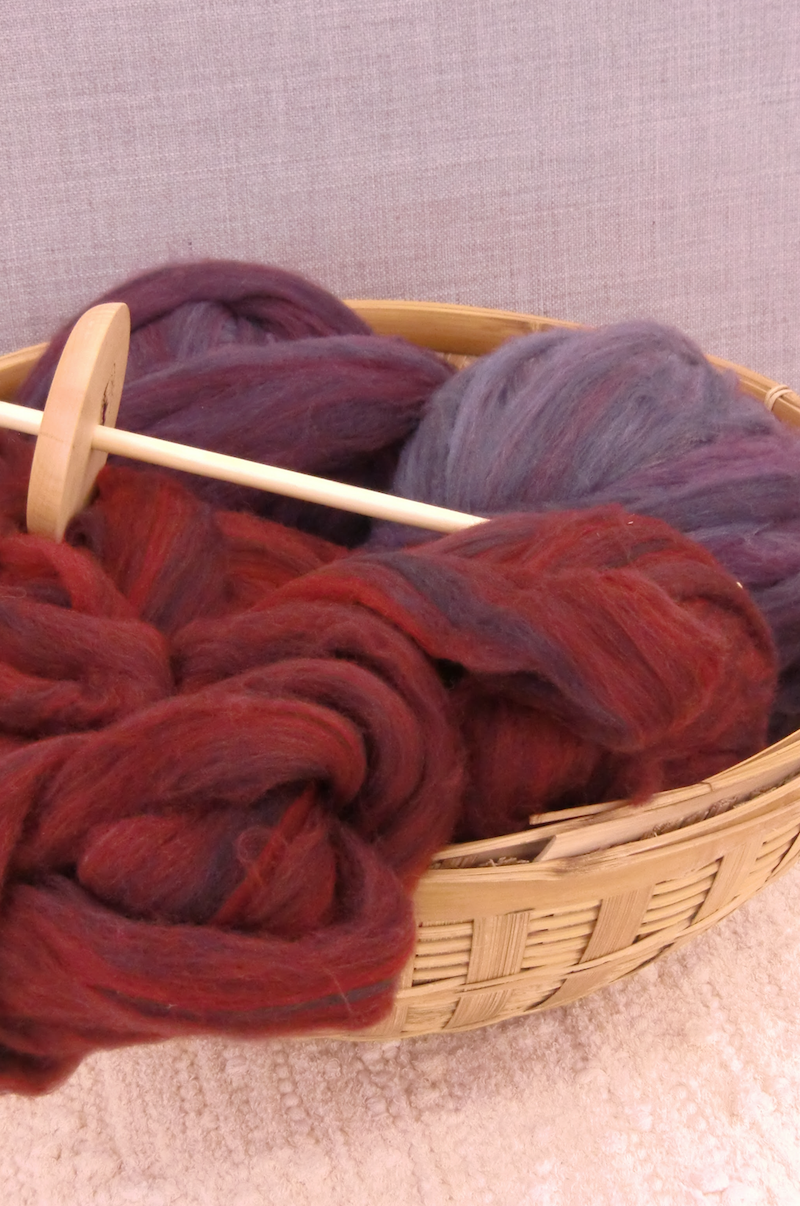 About Drop Spindle Spinning with Maggie Casey
For much of history the world's cloth was spun on a spindle. Learn how to use this simple tool and continue the tradition. Discover some tricks to make spinning on a spindle easy. Spin singles in the morning and ply in the afternoon.
This Fiber Arts Seminar is offered as part of the 2021 Maryland Sheep and Wool Festival and is limited to 20 students.
---
Class Materials Needed
Materials kit purchased directly from instructor. Kit includes Schacht drop spindle and fiber. Materials kit will be an additional $35, and can be purchased directly from instructor. Ordering instructions for the materials kit will be available in Lessonface once you have enrolled. To allow enough time for the kit to arrive prior to the start of class, registration for this class will close on April 3.
Skill Level
Beginner – no experience needed

---
When
Two sessions on Friday, April 30, from 10 am ET to noon ET, and from 2 pm ET to 4 pm ET.
Enrolled students receive 30-day access to the video recordings of the class.
Maggie Casey has been addicted to spinning since the last century and while some people are proud of their wine cellars, she much prefers her fleece basement. She was co-owner of Shuttles Spindles & Skeins until it closed in 2020. Besides teaching spinning at Shuttles, she also teaches at the Estes Park Wool Market, Harrisville Designs, John C. Campbell Folk School, Maryland Sheep & Wool, PlyAway and SOAR. She holds Part 1 of the Handweavers Guild of America's Certificate of Excellence in Handspinning and is the author of Start Spinning, Everything You Need to Know to Make Great Yarn and several Long Thread downloads.
How It Works
Register and enroll above. Enrollment is not complete until payment is made on the next page, by credit card or Paypal via our secure platform. Enrolled students will receive an immediate email confirmation of enrollment, and on the day before the seminar, a reminder with Zoom link to join the class via email. Students will also be able to join the Zoom sessions from their Lessonface dashboard. Students can connect to Zoom using a tablet or computer with reliable internet. To actively participate online students also need a webcam with microphone. The class is covered by the Lessonface Guarantee.
---
About Lessonface, PBC
Since 2013, Lessonface has connected more than 10,000 students with over 2,000 great teachers for live music & language, and arts lessons online, delivering on our mission to help students achieve their goals while treating teachers equitably. We are thrilled to be delivering the Fiber Arts Seminars for the Maryland Sheep and Wool Festival.