How-to-Haiku
About How-to-Haiku
Learn the basics of composing and crafting haiku in English, in both form and function. Explore the power of image to evoke emotion and how artful juxtaposition can result in the haiku (ah-ha) moment.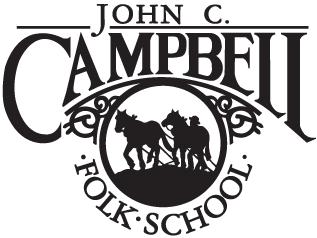 Discuss seasonal awareness and learn how people, being part of nature, can also provide a focal point. Search for human moments both serious and amusing. Time permitting, explore the link between Eastern and Western haiku traditions. This class will be taught from the Folk School Campus, offering an opportunity for an immersive folk school experience.
This class is presented in collaboration with the John C. Campbell Folk School & is limited to 8 students. There will be an optional Orientation and Closing Ceremony hosted from the Folk School campus that students can attend online.
---
Class Materials Needed
There are no materials needed for this class.
When
The class will meet on Saturday and Sunday for 120-min at 10 am ET | 7 am PT | 15:00 UTC on the dates below.
(Convert to my time zone)
Enrolled students receive 30-day access to the video recordings of the classes.
How It Works
Students can connect to the online platform using a tablet or computer with reliable internet. To actively participate online students also need a webcam with microphone. Class enrollments may be cancelled for full refund up to five days before the class start date.
Tom taught literature and creative writing at School of the Arts in Rochester, New York, before moving to Atlanta, where he now teaches at the Paideia School. His students have been recognized in prestigious writing events, such as the United Nations International School Haiku Competition. Tom's own haiku have appeared annually since 1998 in "The Red Moon Anthology of English Language Haiku." He was the 2012 winner of the Haiku Society of America haibun contest, and had a haiku included in "Haiku in English: The First Hundred Years," published by W.W. Norton and Co. With additional interests of hiking and bird watching, Tom has identified 653 species of North American birds in his more tha...
About the John C. Campbell Folk School & Lessonface
For 95 years, the Folk School has transformed lives, and brought people together in a nurturing environment for experiences in learning and community life that spark self-discovery. Since 2013, Lessonface has connected more than 10,000 students with over 1800 great teachers for live music, language, and arts lessons online, delivering on our mission to help students achieve their goals while treating teachers equitably.