Sculpting from Nature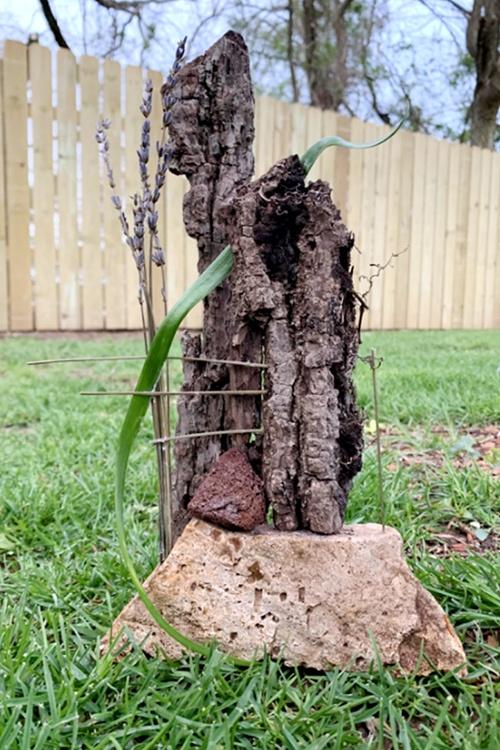 About Sculpting from Nature
In the spirit and style of British sculptor, Andy Goldsworthy, venture into nature and source materials for your very own sculptures. Then capture them in a photograph!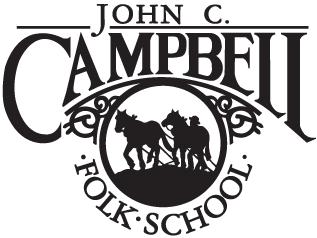 Explore principles of design and spend the beginning of each class session providing and receiving constructive feedback. Enjoy some fresh air while joining a community of sculptors.
This class is presented in collaboration with the John C. Campbell Folk School & is limited to 8 students. There will be an optional Orientation and Closing Ceremony hosted from the Folk School campus that students can attend online.
---
Class Materials Needed
Students will need a sketchbook, fine point marker, colored pencils, work gloves, pocket knife, large eye sharp needles, jute or natural string, and a hand pruner.
Skill Level
beginner to advanced

---
When
The class will meet for five days on the dates below. Each day starts with a 90-minute live demonstration session at 10 am ET | 7 am PT | 15:00 UTC and meets again for a 30-min check in at 6 pm ET | 3 pm PT | 23:00 UTC. The first session is on March 22.
(Convert to my time zone)
Enrolled students receive 30-day access to the video recordings of the classes.
How It Works
Students can connect to the online platform using a tablet or computer with reliable internet. To actively participate online students also need a webcam with microphone. Class enrollments may be cancelled for full refund up to five days before the class start date.
Steve has taught ceramics and sculpture at the secondary and university levels. The majority of his time has been at Kickapoo High School in Springfield, Missouri, with over 30 years there. Steve received his undergraduate and graduate degrees from Missouri State University. In addition, he studied ceramics at the Kansas City Art Institute from 1982-83. He continues to create his own works from clay, and has shown both regionally and locally in many juried exhibitions.
About the John C. Campbell Folk School & Lessonface
For 95 years, the Folk School has transformed lives, and brought people together in a nurturing environment for experiences in learning and community life that spark self-discovery. Since 2013, Lessonface has connected more than 10,000 students with over 1800 great teachers for live music, language, and arts lessons online, delivering on our mission to help students achieve their goals while treating teachers equitably.