Using "The Knitter's Handy Book of Top-Down Sweaters" to Design with Handspun (Or Any) Yarn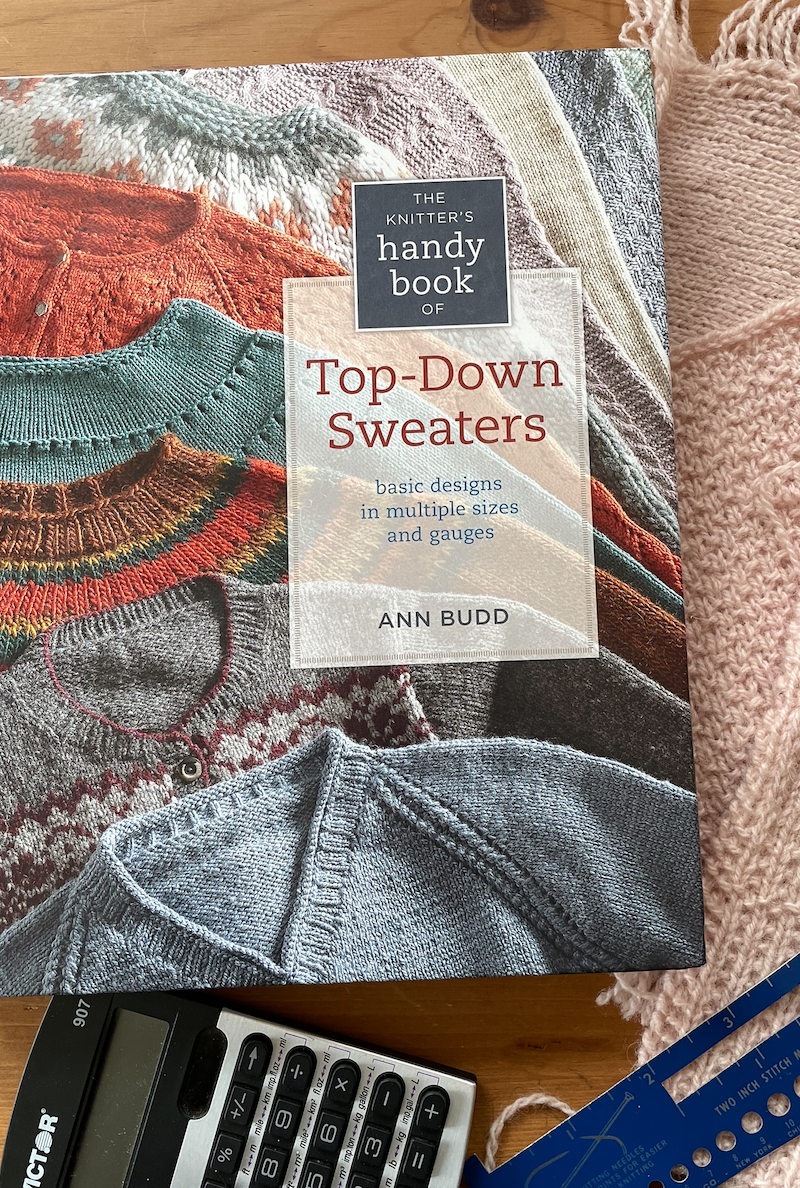 About Using "The Knitter's Handy Book of Top-Down Sweaters" to Design with Handspun (Or Any) Yarn with Ann Budd
Because handspun yarns don't always match commercial yarns in terms of grist and weight, handspinners are faced with particular challenges when it comes to following most published sweater patterns. "The Knitter's Handy Book of Top-Down Sweaters" by Ann Budd simplifies these challenges. Written in charted format for 15 sizes (from 26" to 54" chest/bust circumference), five gauges (3, 4, 5, 6, and 7 stitches/inch), and four armhole types (circular yoke, raglan, set-in sleeve, and saddle shoulder), the book contains instructions for more than 600 sweaters. In this two-hour workshop, Ann will explain how to knit and measure a reliable gauge swatch, how to choose your size, and how to follow the charted instructions in "The Knitter's Handy Book of Top-Down Sweaters". Of particular interest to handspinners, Ann will discuss how to use the instructions if your gauge doesn't match those provided in the book and give tips for getting the best results using handspun yarn. A PDF worksheet for measuring gauge will be provided prior to class.
This Fiber Arts Seminar is offered as part of the 2021 Maryland Sheep and Wool Festival and is limited to 20 students.
---
Class Materials Needed
"The Knitter's Handy Book of Top-Down Sweaters", pencil and paper for taking notes.
Skill Level
Intermediate. Must be familiar with knitting a gauge swatch and must have knitted at least one sweater.

---
When
Single session on Friday, April 30, at 2 pm ET | 11 am PT | 18:00 UTC.
Enrolled students receive 30-day access to the video recordings of the class.
Using "The Knitter's Handy Book of Top-Down Sweaters" to Design with Handspun (Or Any) Yarn
After rejecting a short career as a geologist, Ann Budd fully embraced her passion for knitting. She worked as an editor for Interweave Press for more than 20 years and is now a freelance editor, teacher, and designer. Ann has authored more than a dozen knitting books, including the popular The Knitter's Handy Book series, Getting Started Knitting Socks, Sock Knitting Master Class, New Directions in Sock Knitting, and many of Interweave's Style series books. 
How It Works
Register and enroll above. Enrollment is not complete until payment is made on the next page, by credit card or Paypal via our secure platform. Enrolled students will receive an immediate email confirmation of enrollment, and on the day before the seminar, a reminder with Zoom link to join the class via email. Students will also be able to join the Zoom sessions from their Lessonface dashboard. Students can connect to Zoom using a tablet or computer with reliable internet. To actively participate online students also need a webcam with microphone. The class is covered by the Lessonface Guarantee.
---
About Lessonface, PBC
Since 2013, Lessonface has connected more than 10,000 students with over 2,000 great teachers for live music & language, and arts lessons online, delivering on our mission to help students achieve their goals while treating teachers equitably. We are thrilled to be delivering the Fiber Arts Seminars for the Maryland Sheep and Wool Festival.