Color Sense for Quilting
About Color Sense for Quilting
Learn expert techniques for choosing the right fabrics and the key to color, which is necessary for successful quilts. Start with a no-sew day of discussing color trends, fabric manufacturing, and playing with fabric – making paste-ups and a resource binder.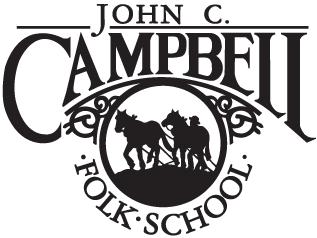 Enjoy the challenge of using one block pattern to create an eye-popping quilt top. Each of your blocks will be unique! Your future quilts will benefit from your new perspective on fabric choice.
This class is presented in collaboration with the John C. Campbell Folk School & is limited to 24 students. There will be an optional Orientation and Closing Ceremony hosted from the Folk School campus that students can attend online. Registration for this class ends on March 3rd, 2021. Class enrollment may be canceled for a full refund up to five days before the class start date, with the exception of the non-refundable materials kit fee.
---
Class Materials Needed
I have a kit which includes the pattern that all of the students need, including some cool notions. The cost is $30 and is included in the cost of the class.
Class Material Lists
Color Sense - JCCFS part one with Annie Smith
Skill Level
All levels welcome.

---
When
The class will meet for five days on the dates below. Instruction begins at 10 am ET | 7 am PT | 15:00 UTC. The first session is on March 15.
(Convert to my time zone)
How It Works
Students can connect to the online platform using a tablet or computer with reliable internet. To actively participate online students also need a webcam with microphone. Class enrollments may be cancelled for full refund up to five days before the class start date.
Annie is a fifth generation Californian, now located in Fort Worth, Texas. Her love of quilting went from hobby to profession in 1984. While working in Silicon Valley for twenty years, she honed her teaching skills on-the-job as a Customer Service Excellence instructor and teaching quilting classes at the local quilt shop. Annie has dedicated her career to full-time quilt designing and instruction since 2003. She teaches all over the United States and beyond, to quilt stores, quilt guilds, quilting venues and specialty events - usually on location and now via online resources. When Annie is at home, she enjoys spending time with her family and quilting for eight granchildren, and counting...
About the John C. Campbell Folk School & Lessonface
For 95 years, the Folk School has transformed lives, and brought people together in a nurturing environment for experiences in learning and community life that spark self-discovery. Since 2013, Lessonface has connected more than 10,000 students with over 1800 great teachers for live music, language, and arts lessons online, delivering on our mission to help students achieve their goals while treating teachers equitably.