Easy Fiddle Tune Sampler
About Easy Fiddle Tune Sampler
If you've been playing the fiddle a little while- know which end is up, how to put your fingers in the right places, pull some good notes with the bow, and might can play a few simple tunes- then you are ready for this fiddle class! We'll spend time exploring easy fiddle tunes by ear from many genres and countries ( Appalachian old-time, Cajun, Irish, Scottish, English and more) We'll also cover common problems with intonation, fingering and bowing. Some sheet music will be provided.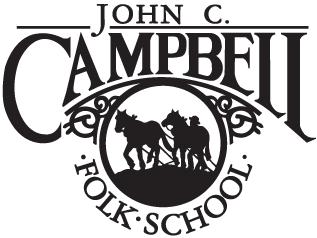 This class is presented in collaboration with the John C. Campbell Folk School & is limited to 24 students. There will be an optional Orientation and Closing Ceremony hosted from the Folk School campus that students can attend online.
---
Class Materials Needed
A fiddle and some experience playing.
Skill Level
Beginner to Intermediate

---
When
The class will meet for four weekly 120-min live online sessions at 4 pm ET | 1 pm PT | 21:00 UTC on the schedule below. The first session is on February 2.
(Convert to my time zone)
Enrolled students receive 30-day access to the video recordings of the classes.
How It Works
Students can connect to the online platform using a tablet or computer with reliable internet. To actively participate online students also need a webcam with microphone. Class enrollments may be cancelled for full refund up to five days before the class start date.
D'Addario Artist Tom Morley's career spans over thirty years and a host of genres. He's played Celtic, Bluegrass, classical, swing, Americana, and Country Honky-Tonk, earning an RIAA Certified Gold Record award for his work with "new traditionalist" country artist John Anderson. Classically trained with a degree in music education, Tom has followed his passion for Irish Traditional Music for the past two decades as a soloist and with various groups, including Mithril (an Alabama-based Celtic/World music quartet that released seven albums and performed concerts, including as guest artists with symphonies, across the US) and the Irish Folk trio Stringer's Ridge, his newest project si...
About the John C. Campbell Folk School & Lessonface
For 95 years, the Folk School has transformed lives, and brought people together in a nurturing environment for experiences in learning and community life that spark self-discovery. Since 2013, Lessonface has connected more than 10,000 students with over 1800 great teachers for live music, language, and arts lessons online, delivering on our mission to help students achieve their goals while treating teachers equitably.