Hadar Noiberg Flute Classes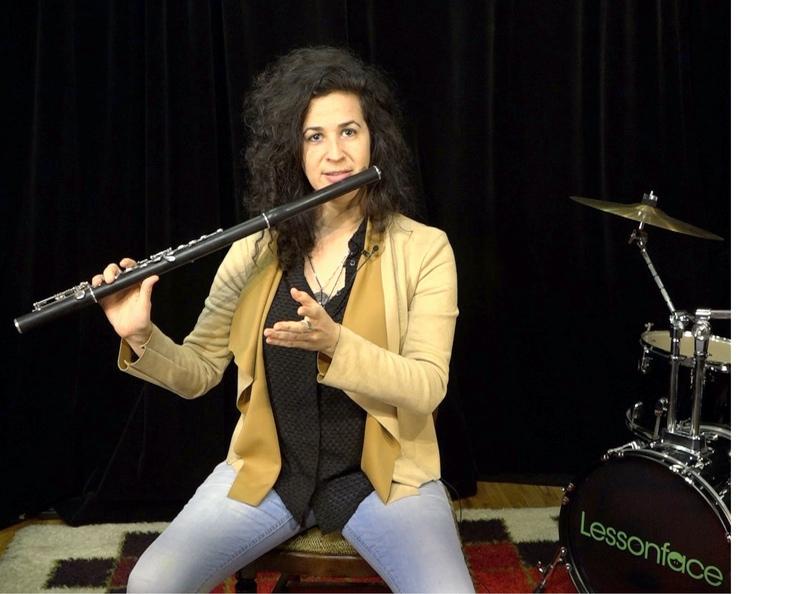 Looking to book private online lessons with Hadar?
Check out her Lessonface profile.
---
ABOUT THE TEACHER HADAR NOIBERG
ASCAP award winning flutist and composer, Hadar Noiberg is pushing the boundaries of what is means to be a gay female musician and bandleader in today's ever-changing world.
From Classical music to jazz to Brazilian choro and Middle Eastern Music, Hadar's eclectic musical background and experience has led her to create her own style where she fuses all those influences seamlessly.
With her exceptional trio she has been touring internationally since 2010 in the US, Canada, Brazil, Europe, Taiwan and Israel. Now she is about to release her 3rd album as a bandleader. "Open Fields" derives from Hadar's Israeli roots mixed to her worldwide influences to create her own innovative style and extremely melodic instrumental pieces Hadar calls "songs". The album features Eduardo Belo on Double bass, Amir Bar-Akiva on the drums and special guest world renowned pianist, Chano Dominguez.
Hadar has come a long way since moving to NY at 21 and now she has made a name for herself in the Jazz and world music scenes in NY and internationally. Her artistry and spirit take the audience on a journey to their inner self and brings healing and joy.

ENROLLMENT INFORMATION
View available options in the dropdown menu and sign up to receive immediate lifetime access to past class recordings.
---
WHEN
Check the date next to each individual class in the dropdown menu.
---
LEVEL
Amateur and professional flutists.
---
HOW IT WORKS
The Online Master Class with Hadar Noiberg will happen online in the Lessonface Classroom. Students can join online from anywhere.
---
QUESTIONS?
Contact us in the below or by sending us an email at
jess@lessonface.com
.
---
1:1 LESSONS WITH HADAR
You can also book online private lessons with Hadar on Lessonface.
Check out her profile.