iPhone Photography Composition
About iPhone Photography Composition
Explore iPhone photography from home! Capture dynamic subjects, incorporate techniques for engaging and high-quality photos, and study elements of graphic design. Learn how to edit on your device or how to use a photo-processing program.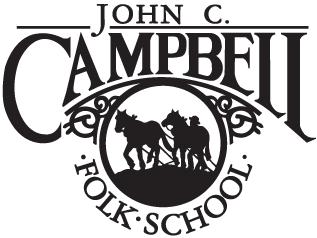 Students should be comfortable with the basic operation of their iPhone. All are welcome.
This class is presented in collaboration with the John C. Campbell Folk School & is limited to 8 students. There will be an optional Orientation and Closing Ceremony hosted from the Folk School campus that students can attend online.
---
Class Materials Needed
An iPhone
When
The class will meet on Saturday and Sunday for 120-min at 10 am ET | 7 am PT | 15:00 UTC on the dates below.
(Convert to my time zone)
Enrolled students receive 30-day access to the video recordings of the classes.
iPhone Photography Composition
How It Works
Students can connect to the online platform using a tablet or computer with reliable internet. To actively participate online students also need a webcam with microphone. Class enrollments may be cancelled for full refund up to five days before the class start date.
Everyone loves taking pictures and wants to show them off!   This course is taught by J Warren Berry--a Nature Photographer,  Photography Teacher,  and author.   In his virtual courses, you will learn how to use subject selection, composition, and graphic design to improve your photographs--regardless of what you use to take your pictures.  You will practice what you learn in the virtual class by taking pictures of things that interest you in the area you live.  Then we will discuss them virtually focusing on positive aspects and tips of things to work on even after the course.   
General Areas that will be discussed are how to identify the purpose of the picture,  how to ...
About the John C. Campbell Folk School & Lessonface
For 95 years, the Folk School has transformed lives, and brought people together in a nurturing environment for experiences in learning and community life that spark self-discovery. Since 2013, Lessonface has connected more than 10,000 students with over 1800 great teachers for live music, language, and arts lessons online, delivering on our mission to help students achieve their goals while treating teachers equitably.