Keith Underwood - May/June 2021 Series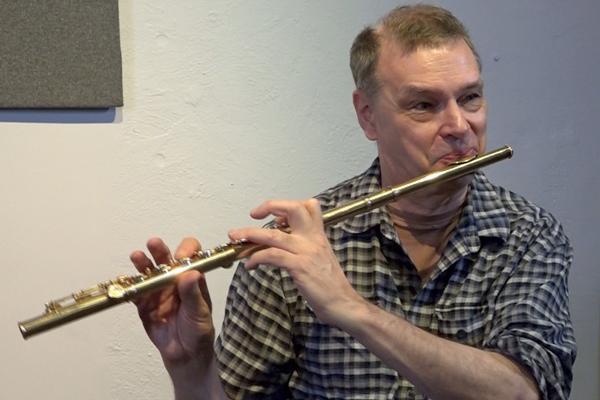 Classes with Keith Underwood
---
Now Enrolling: May/June 2021 Series - 4 Biweekly Sessions Starting May 17
---
Enroll in past classes for immediate, lifetime access to the class recordings. 
See below the list of past classes available with dates and subjects covered.
---
Keith Underwood - Winter 2021 Series
4 sessions - 1st session on February 22, 2021.
---
October/November 2020 Series
4 sessions - 1st session on October 12, 2020.
---
August/September 2020 Series
4 sessions - 1st session on August 13, 2020.
---
June/July 2020 Series
5 sessions - 1st session on June 1, 2020.
---
Winter/Spring 2020 Series
4 sessions - 1st session on February 20, 2020.
---
10/24/18-12/12/18 - Fall 2018 Classes
Includes Pharynx Intro and Review, Brazilian Articulation, ATR, RTR, Teeth, and more, and special Choro Class with Hadar Noiberg.
---
07/24/18 — Class in Portuguese - Uma Esquina Brasileira (all other classes taught in English)
---
07/10/18 — Advanced and Retracted Tongue Root, and Vowels
---
06/19/18 — Vibrato
---
05/03/18 — Tonguing and Facilitated Fingering
---
04/19/18 — Body Part Positions
---
03/22/18 — Sitting and Standing Posture
---
2/15/18 — Circular Breathing and Alexander Technique
This class covered a lot of information on Alexander Technique, and also touched on circular breathing (incl. Linda Ronstadt) — Linguistics — Whispering — "Catbacking" vs "Barrel-chesting" — Using gestures to succeed in auditions — Joe Allard — Pharyngeal Observations. Next time: Retroflex and pearly tonguing.
---
12/12/17 — Breathing and Articulation Exercises
---
11/15/17 — Creating a Pearly Sound
---
10/19/17 — Chirping, Single Double Tonguing, and Single Triple Tonguing
---
10/4/17 — Pitch Bending and Other Techniques
---
7/13/17 — Left Hand, Breath Support, and Other Techniques
Keith Underwood shares tips for proper fingering and balancing for the left hand, as well as essential articulation exercises for single and double tonguing. Keith also addresses possible problems with popular teachings on breath support, and discusses some interesting flute-related concepts such as finger buoyancy and intraoral air pressure.
---
6/27/17 — Finger Breathing and Other Techniques
In this masterclass Keith goes over finger breathing exercises and using a chromatic etude. He also discusses tongue positions for the low and high registers of the flute and goes over various exercises to visualize and apply the tongue movement. In addition, he emphasizes playing low notes lowder and high notes softer when practicing. He also talks about how to relax your embouchure when you play to prevent fatigue and generate good sound. Keith also discusses bringing out the melody of a tune with specific examples.
He also discusses intonation/tuning. 
---
5/25/17 — Tongue and Lip Placement
Keith goes over tongue and lip placement as well as the best position for the flute to rest on the chin. He also talks about achieving a concentrated air stream through a good embouchure. Additionally, Keith talks about how physics relates to air stream and flute sound through examples on the Bernoulli and Coanda effect. Lastly Keith talks about how you can activate a variety of facial and throat muscles to achieve different sounds. 
---
5/2/17 — Breathing
Keith demonstrates finger breath exercises to work on pulling sound out of the flute, minimizing lip movement, getting better articulation and achieving evenness of sound on short and long tones, and addresses air-flow and embouchure. He talks about aiming the air flow downward to obtain a resonant tone and mixing outward air-flow between the nose and mouth when playing in the high range. As a final topic Keith gives a great exercise for double tonguing to create the freedom to accent any beat when playing lines. 
---
4/4/17 — Tuning
Keith talks about how to tune the flute and keep your intonation intact. He describes tuning the flute against a drone versus a piano. 
Keith also talks about tongue position and how it affects sound and range. He provides exercises to create efficient tongue movement and position to produce better tone and range. He points out which muscles to focus on and tells you how to manipulate them to create a tighter air flow. 
Keith also addresses circular breathing as well as semi-circular breathing in this lesson. 
---
2/28/17 — The Pharynx
---
11/29/16 — Articulation (+bonus class)
This session focused on how articulation leads to better sound, including working on famous tongued passages and with examples that influenced Underwood's approach.  
 
As an additional bonus to signing up for Articulation, course enrollees will also receive access to recordings of Keith Underwood's Master Class at the Bloomingdale School of Music which was also recorded in front of a live in-person and online audience, in October 2016. 
---
Produced with invaluable help from

---
Now enrolling: Keith Underwood - May/June 2021 Series
4 biweekly sessions on Mondays at 12 pm ET | 9 am PT | 16:00 UTC.
See the class schedule below.
Keith Underwood - May/June 2021 Series
Keith Underwood - May/June 2021 Series
Keith Underwood - May/June 2021 Series
Keith Underwood - May/June 2021 Series
---
Signed up already? Click here.
---
Past Classes
Choose whether to purchase individual classes, season packages, or go for maximum value with the Keith Underwood 41-Class Pack, which includes every class taught by Keith on Lessonface from November 2016 through April 2021. Get immediate and lifetime access to recordings on purchase.
---
Students Say
Excellent professor and content. The best of the best.
— Gabriella C.
Keith is an amazing teacher. What he has to say is fascinating, and when you get to your practice room and work on what he has shared you really see the benefits.
— James C.
If there was a 'Hall of Fame' for music teachers, Keith Underwood would take first prize...Armed with lots of technical solutions - both new and old (some even dating from 1850!) Keith guided us through all of it, and Lessonface is the perfect format for delivering it.
— Lee Grant
Keith Underwood is one of the premier flute teachers of our time. His knowledge regarding tone production, articulation, breath control, etc.are unsurpassed. As a doubler, I've learned so much from Keith which I can apply not only to the flute, but to the clarinet and saxophone as well. And, his presentation is always a joy! I'm so grateful to Lessonface.com for making such a fine artists/teacher so readily available!
— James Corwin
Gostei muito da aula. O professor abordou tópicos importantes para se conseguir uma boa sonoridade. Professor super competente! Estou estudando inglês e pretendo em breve assistir outros cursos do Keith.
--Soliani, Brazilian student that attended Keith's class in Portuguese
Renowned flutist and educator Keith Underwood has been an active flutist in New York musical life for three decades. Underwood serves on the faculties of Mannes School of Music, New York University and Queens College. Each year he travels internationally to Japan, Mexico, Italy, Brazil and London to teach workshops and perform.
Underwood's students hold positions with America's major orchestras including the the Boston Symphony, the Cleveland Orchestra and the Metropolitan Opera Orchestra, to name just a few. Globally, his students are members of orchestras in Italy, Japan, Canada, Mexico and  Brazil. Students from all over the world travel to Keith's studio on the Upper West Si...
About Lessonface, PBC
Lessonface's mission is to help students achieve their goals while treating teachers equitably. Since 2013, we've hosted more than 20,000 students and 2,000 teachers for live music, language, and arts lessons and classes online.
---
Contact
If you have questions or concerns, don't hesitate to be in touch by chatting at us within our office hours, calling 1-800-211-7058, or emailing jess@lessonface.com.