So You Want to Play the Mandolin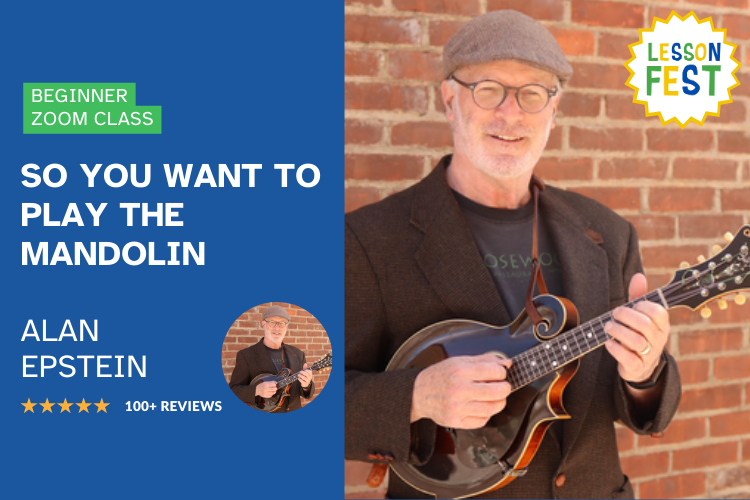 About So You Want to Play the Mandolin
This class is designed for the beginner; those folks who are interested in playing the mandolin but don't know where to start. In this 1 hour class, we will cover the basics of holding, tuning and playing your first notes and chords on the mandolin, left and right hand technique and also learn to play a scale and your first song. My goal is to get you started and provide you with the skills needed to play this great little instrument going forward. We will take things slowly, with a focus on producing clear tone, developing muscle memory in your fingers and most importantly having fun. A few basic handouts will be provided. The only prerequisite is that you have a mandolin, an electronic tuner and, most importantly, a desire to play the mandolin.
This class is limited to 40 students.
Skill Level
Beginner

---
Contact the Teacher
Send a direct message from the teacher's profile page with any questions you might have about the class.
---

Join So You Want to Play the Mandolin for Free
This class will be offered on April 18 as part of LESSONFEST, our weeklong festival of free classes and activities.
Enroll above for free and we will send you the link to join.
---
Optional Four Lesson Bonus Pack ?
Kick off your learning in the free group class and stick with it with the Four Lesson Bonus Pack. Purchase three 30-min private lessons with Alan while signing up for this free group class and get a bonus 30-min private lesson free! Private lessons can be used within one year of booking. Use the dropdown option above the enroll button to add lessons to your free class enrollment.
---
When
Single session on Tuesday, April 18, at 7 pm ET | 4 pm PT | 23:00 UTC.
Enrolled students receive lifetime access to the video recording of the class.
So You Want to Play the Mandolin
How It Works
Enroll above to save your spot in the class. Lessonface will send you a confirmation right away, and a Zoom link 24 hours before each session's start time. You can log into your Lessonface dashboard to access class materials, communicate with your instructor, join the live Zoom session, and access the class recordings and chat transcript afterward. Contact us with any questions. This class, and all lessons and classes on Lessonface, are covered by the Lessonface Guarantee.
---
Students Say
---
⭐⭐⭐⭐⭐
Verified Student
on December 23, 2022
Class:
Creating Mandolin Solos for Bluegrass Songs
Well organized, encouraging, introduced new material accompanied by slow to fast examples. Learned a lot and felt comfortable in the process.
---
⭐⭐⭐⭐
Verified Student
on December 22, 2022
Class:
Creating Mandolin Solos for Bluegrass Songs
Alan as always was extremely friendly and generous with his time. He provided all a 15 minute free private lesson to better understand the application of the Licks. I was behind the curve on this one but the classes are still available to go back and go back through to better comprehend and apply to my playing.
---
⭐⭐⭐⭐½
Verified Student
on December 27, 2022
Class:
Creating Mandolin Solos for Bluegrass Songs
Great, hopefully I can incorporate the 4 licks into my playing sometime soon!
---
⭐⭐⭐⭐⭐
Jim S.
on December 22, 2022
Class:
Creating Mandolin Solos for Bluegrass Songs
Class was great. Good content and presentation.
---
⭐⭐⭐⭐⭐
Jeanne M.
on June 24, 2021
Class:
Creating Mandolin Solos for Bluegrass Songs Using the JAM Songbook
Encouraging patient open to questions good information and playing
---
⭐️⭐️⭐️⭐️⭐️
Scott M.
on January 7, 2021
Class:
Fiddle Tunes for Mandolin Graduate Class
I could not use my laptop. There was no button to enter class. My iPad worked fine.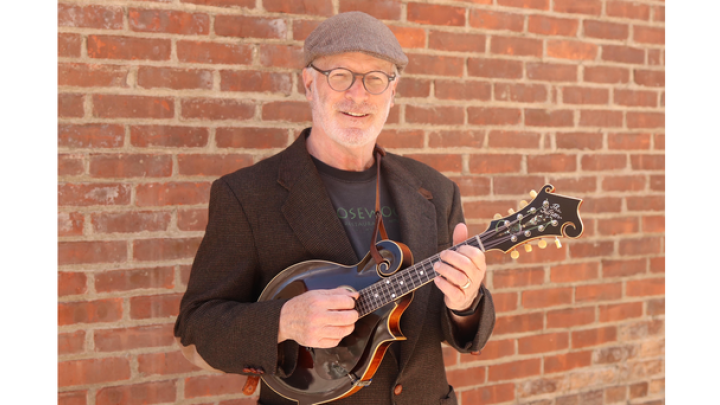 Alan Epstein, Lessonface Mandolin Teacher of the Year in 2018, 2019 and 2020.
I have been playing mandolin for the past 52 years and I've been teaching others to play mandolin for over 25 years. I've preformed in bluegrass bands in Colorado, North Carlina, Pennsylvania, Michigan and New York. I was a contributing writer for the now defunct  Mandolin Magazine, and in 2002 I was the founder of the modern day Pittsburgh Mandolin Orchestra. During all this time I have made it a priority to take mandolin lessons and workshops from the top players in the world and share what I have learned when I teach others to play mandolin. I teach by ear and specialize in bluegrass music.
About Lessonface, PBC
Lessonface's mission is to help students achieve their goals while treating teachers equitably. Since 2012, we've hosted more than 30,000 students and 2,000 teachers for live music, language, and arts lessons and classes online.