Welcome to the Mountain Dulcimer
About Welcome to the Mountain Dulcimer
No musical experience is necessary to learn to play this beautiful, soothing, Appalachian instrument. Enjoy a week of relaxed and encouraging group instruction, guided practice, and individual assistance. Try your hand at basic melody and strumming techniques by ear or a simple tablature system, while exploring the traditional tunings of DAA, DAD and DAC.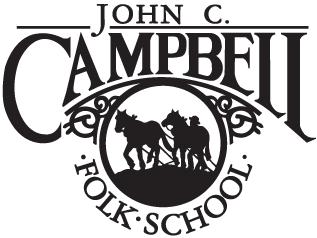 Leave with the skills necessary to continue playing and enjoying the music.
This class is presented in collaboration with the John C. Campbell Folk School & is limited to 12 students. There will be an optional Orientation and Closing Ceremony hosted from the Folk School campus that students can attend online.
---
Class Materials Needed
Beginning book will be shared with the class by the teacher.
When
The class will meet for five days on the dates below. Each day starts with a 90-minute live demonstration session at 10 am ET | 7 am PT | 15:00 UTC and meets again for a 30-min check in at 6 pm ET | 3 pm PT | 23:00 UTC. The first session is on March 29.
(Convert to my time zone)
Enrolled students receive 30-day access to the video recordings of the classes.
Welcome to the Mountain Dulcimer - March/April 2021
How It Works
Students can connect to the online platform using a tablet or computer with reliable internet. To actively participate online students also need a webcam with microphone. Class enrollments may be cancelled for full refund up to five days before the class start date.
Anne Lough is an internationally known traditional musician with over thirty five years' experience in performance and education. With a Music Education Degree from Murray State University Murray, KY and a Masters of Music Education Degree from Western Carolina University, Cullowhee, NC, Anne now devotes her time to festivals, workshops, performances, Road Scholar classes and school residencies.
Anne brings to the stage, school or workshop the finest of traditional music. Her sincerity, enthusiasm and love for the music she presents, combined with dedication to preserving and sharing our cultural heritage, brings joy and warmth to all her audiences. Anne's performances delight and ...
About the John C. Campbell Folk School & Lessonface
For 95 years, the Folk School has transformed lives, and brought people together in a nurturing environment for experiences in learning and community life that spark self-discovery. Since 2013, Lessonface has connected more than 10,000 students with over 1800 great teachers for live music, language, and arts lessons online, delivering on our mission to help students achieve their goals while treating teachers equitably.