Opera, Audition Prep, Chanting, Singing, Voice Diction, Voice, Classical Voice,
Singing for Actors, Sing! Collective
Featured Teacher
on Lessonface
Since October 2020
Lesson Fees
Base Fee:
$35.00 / 30 Minutes
Promotions Available
Free 15 minute trial lessons
About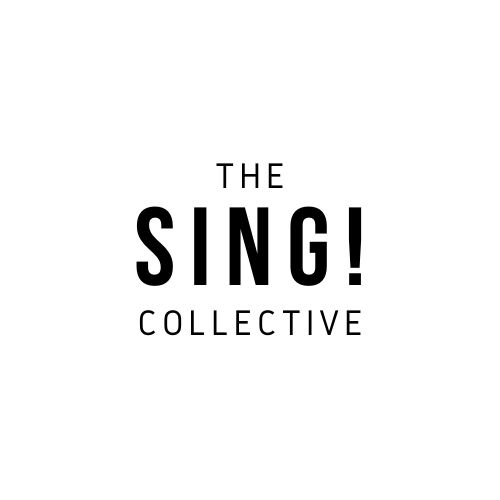 Hello! My name is Alexandra Loutsion, a Sing! Collective instructor for Lessonface. I am a professional operatic soprano and voice teacher. I have been singing professionally and teaching voice for over ten years, and it is my absolute joy to help both new students and young professionals find their true and authentic voice. If you would like to learn more about me, please visit my website: www.alexandraloutsion.com 
The Sing! Collective is a virtual collection of classically trained professional vocalists working together to bring you specialized training to meet your goals. Sing!'s instructors, masterclasses, group classes, and subscription packages are here to help you establish healthy and beautiful singing technique, develop confidence, and share your voice.
Companies where I have worked include Canadian Opera Company, Palm Beach Opera, Santa Fe Opera, Chicago Opera Theater, Austin Opera, San Francisco Opera, Minnesota Opera, Pittsburgh Opera, New Orleans Opera, North Carolina Opera, Opera Santa Barbara, Central City Opera, Wolf Trap Opera, Arizona Opera, Dayton Opera, Washington Concert Opera, Tulsa Opera, Sacramento Opera & Philharmonic, Opera on the James, Raylynmor Opera, Fort Wayne Philharmonic, Santa Fe Symphony, Chicago Symphony Orchestra, Syracuse Symphoria, and West Virginia Symphony
Resident and Young Artist Programs include: Pittsburgh Opera, Wolf Trap Opera (Filene Artist), Santa Fe Opera, and Central City Opera (Apprentice Artist).
I hold degrees from the University of Southern California (MM, GRCT in vocal arts) and Ithaca College (BM in vocal performance).
Awards and Honors include: Quarterfinalist in the Francisco Viñas International Singing Contest in Barcelona, Spain,  winner of Metropolitan National Council District Auditions and the Long Beach Mozart Competition, as well as a finalist in the Fritz and Lavinia Jensen Foundation Competition, McCammon Voice Competition, and Dallas Opera Competition. Recipient of the Catherine Filene Shouse Education Fund Career Grant from Wolf Trap Opera, Santa Fe Opera's Donald Gramm Memorial Award and Anna Case MacKay Award, the Shoshana Foundation Richard F. Gold Career Grant, the Central City Opera John Moriarty Award, and the Aspen Music Festival New Horizon Fellowship. Recently awarded a place in the Greek America Foundation's "Forty under 40" Class of 2018, which celebrates the professional excellence and philanthropic endeavors of North Americans of Greek descent.
Specialties/ Interests include verismo, bel canto, musical theater, song interpretation, dramatic interpretation, role preparation, and spinto/dramatic soprano repertoire including (but no limited to) Puccini and Verdi.
I offer a holistic approach to voice instruction. My process-oriented teaching style gives students room to learn at their own pace, get to know their own instruments, and discover their authentic voices.
My students range from absolute beginners to established professionals. No matter the level, I teach everyone how to use their voices healthfully and with ease, whether they're working through complex operatic arias or learning to match pitch. My studio is a safe place to experiment with technique, repertoire, and interpretation – freed from perfectionism and judgment, my students are able to make all kinds of sounds in order to discover the ones that work best for them.
I built my vocal expertise performing leading operatic roles all over the US and Canada. In addition to my performing schedule, I regularly speak on panels and give masterclasses at opera companies, young artist programs, and graduate schools. Above all, I still study with my own teacher on a regular basis, as I firmly believe learning to sing is a lifelong endeavor.  Every day, I hope to help students across the country learn, grow, and sing from their hearts. 
Ithaca College: Bachelor of Music in Vocal Performance (BM) University of Southern California: Masters of Music in Vocal Arts (MM) & Graduate Certificate in Vocal Arts (GRCT)