Ukulele, Bass Guitar, Acoustic Guitar, Electric Guitar, Lead Guitar,
Blues Guitar, Metal Guitar, Jazz Guitar, Fingerstyle Guitar, Classical Guitar, Loog Certified Guitar, Mandolin, Neo Soul Guitar, Rock Guitar, Slide Guitar
100+ lessons
booked on Lessonface
Featured Teacher
on Lessonface
Since January 2018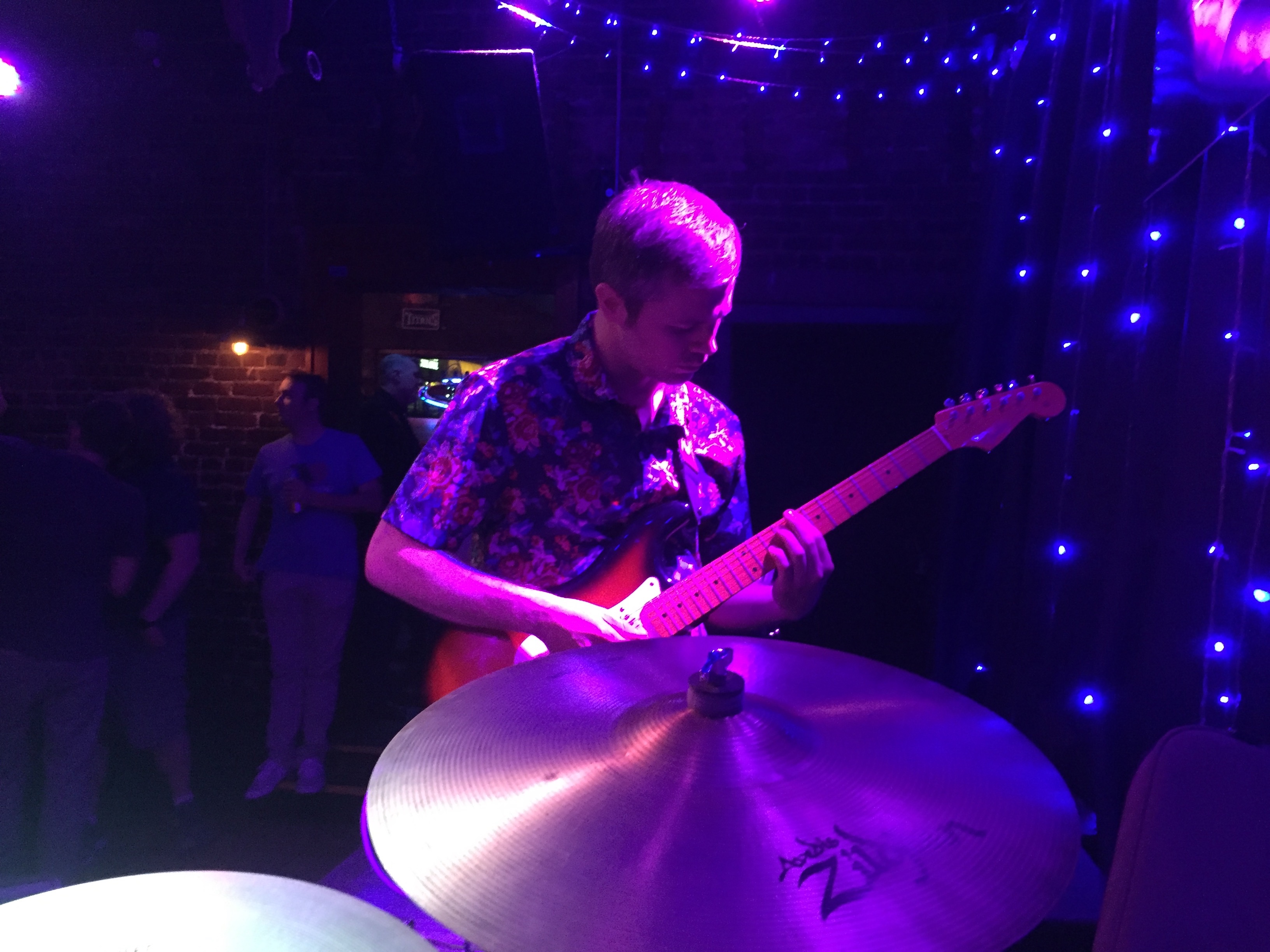 Lesson Fees
Base Fee:
$21.00 / 30 Minutes
Promotions Available
Free 15 minute trial lessons
Book 5+ lessons for 5% off
Book 10+ lessons for 10% off
About
NEW HOURS & AVAILABILITY!!!
Cole is a professional guitarist who studied music and graduated from Western Kentucky University with an emphasis in classical guitar and jazz under Professor John Martin. He has played guitar for 19 years in a variety of styles ranging from classical, jazz, blues, rock, metal, finger style, and many others. Cole has been a studio session player and gigged regularly since starting. He has also studied under the phenomenal jazz-fusion guitarist Dani Rabin from the band Marbin and Kieran Johnston from the Scotland metal band Perpertua. He has studied jazz improv under trumpeter Dr. Marshall Scott. Also has learned much from Grammy Award winner guitarist Greg Martin. He has worked with artists, audio engineers, and producers such as Chris Robertson (Black Stone Cherry), John King (Sixth Floor, South Bound, Sons of the Revolution, Mud River Revival), Kenton Embry (Nashville Session player and touring artist), Russell Brooks (The Schools, 00 The Rabbit, Solo artist), David Barrick(BarrickStudios), Jason Simpson (Colter Wall). Has shared the stage with Cage The Elephant, Morning Teleportation, Derick St. Holmes (Ted Nugent), Moon Taxi, Sleeper Agent, and others.
Cole Porter composer, arranger and also play a variety of other instruments as bass, piano, ukulele, mandolin, percussion, and extended range guitars. Also familiar with several music production softwares such as Finale, Cubase, Garage Band, and Protools. 
Cole has an extensive knowledge of music theory which he applies to lessons, as well as ear training, harmony, solfege and sight reading just to name a few and depending on the wishes of the student. At his alma mater was a member in the guitar ensemble, guitar quartet, jazz band, and classical solo guitar. He also participated in music theory, jazz improv, orchestral arranging, piano, choral arranging, form & analysis, conducting, aural skills, music drama, and music history.
All ages and skill levels welcome!
METHODS, STYLES, & LESSONS
The goal at Prestige Guitar is to keep the lessons fresh, interesting, and to ultimately guide the students to educate themselves as they gain experience and familiarity with the instrument. With lessons that are tailored to the styles our students wish to pursue, we can build upon their strengths and focus on opportunities to improve weaker areas. Every student is unique. For some, music becomes a passion, others, a new hobby.  Whatever the goal, Prestige Guitar is here to help!
Depending on the wishes and skill level of the student. Lessons will be personalized to the student and what is needed to achieve their goals. Please contact me if you have any questions.
Reviews of lessons with Cole Porter
Great experience, will repeat & sign up for classes.
Verified Student
September 8th, 2019
Tonnes of knowledge packed into a lesson! Really feel the fog lifting and excited to put the theory into practice! Cole is a really inspiring teacher! Highly recommended!
Sam Elmi, Verified Student
June 17th, 2019
We covered some vitally important techniques and theory that really needed clarifying in my mind. I feel like the door has opened to potentially rapid improvements in the months to come. Cole is an excellent tutor - I am looking forward to our next lesson and highly recommend him!
Sam Elmi, Verified Student
June 13th, 2019
Awesome lesson. Cole really caters to what the student wants to know. He made sure I grasped each and every topic we covered, and he is extremely welcoming and patient with the many questions I have! Super approachable and insightful.
Verified Student
March 28th, 2019
Great teacher! I love that Cole assessed where I am and jumped right into giving the steps I can do to become a better player. He doesn't just teach and explain, but makes sure that we are growing as players. I'm excited to learn more from him!
Verified Student
March 20th, 2019
Highly recommend this teacher! I was in a rut with my playing and had some substantial break thrus with Cole's guidance. A very no-pressure approach yet highly efficient. This dude knows his stuff and clearly defines concepts and approaches to becoming a better player. Really good teacher!
Josh Davidson, Verified Student
March 17th, 2019
This was my third lesson with Cole and he's been great! As an intermediate player that is far past the beginning stages of playing, I have mostly self taught myself lots of theory on YouTube, but it can be extremely difficult to piece all this information together by myself because all of these videos give "fragments" of information here and there. Cole has been great for helping me piece all this information together in ways that can improve my playing (I am focusing on how to be able to make my own songs and "jam" with other musicians by improvisation). He is very knowledgeable on guitar theory and will not leave the lesson until he is sure that you are grasping the concepts. I look forward to continuing lessons with him, and he is clearly very passionate about which he is teaching.
Matthew Herceg, Verified Student
January 9th, 2019
Just had my first class with Cole. As an intermediate player looking to improve my soloing, Cole helped me much better understand modes which will hopefully open up tons of doors for me. Modes can be a tough concept and I was a bit confused at first, but Cole was very patient and didn't give up helping me to learn until it finally clicked.
Matthew Herceg, Verified Student
December 18th, 2018
Terrific teacher...learning a ton.
Josh Davidson, Verified Student
October 1st, 2018
During my first lesson with him, Cole did a great job assessing my music knowledge (beginner level) and introducing me to some of the basics of jazz chord structure and theory, which I had asked for, in a very accessible manner. I'm looking forward to continue working with Cole to build a foundation for playing jazz guitar without becoming overwhelmed with too much music theory, but just enough to keep me moving forward.
Didi Lomont, Verified Student
July 24th, 2018
View All Reviews