Djembe, Drums, Glockenspiel, Hand Drums, Marimba, Percussion, Tabla,
Vibraphone, Xylophone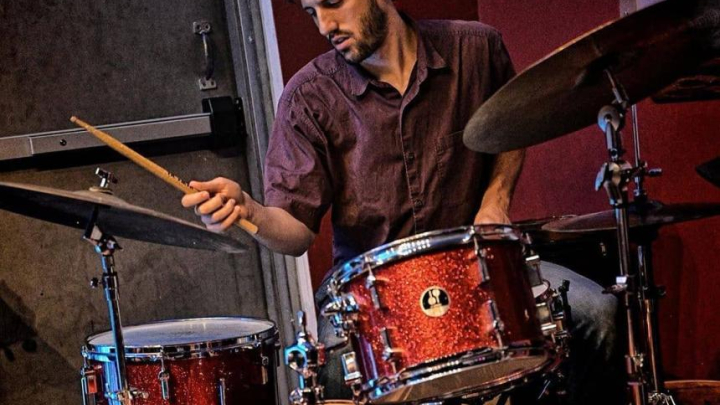 Lesson Fees
Promotions Available
Free 15 minute trial lessons
Book 5+ lessons for 5% off
Book 10+ lessons for 10% off
Book 20+ lessons for 20% off
About
Hello, I am New York City based musician and educator. An active performer of Indian Classical music and a faculty member of the Chhandayan Center for Indian Studies in Manhattan. Regularly I perform with ensembles of various musical styles including Indian Classical, Jazz, Western Classical, Afro Cuban and Ghanaian musics. I am actively involved in music educational efforts around New York City. Currently I am studying tabla as a disciple of Pandit Samir Chatterjee. I received my master's degree in percussion performance for Northern Illinois University and my bachelor's degree in percussion performance from SUNY Fredonia. I have been living in New York City for a year now pursuing a career as a musician and educator. The focus of my musical studies has been western classical music, Jazz and a variety of drumming of different world cultures including India, The Middle East, and West Africa. For the past six years throughout my college career I have run my own small private studio and have been performing professionally with various ensembles. As well as playing in my own bands I have lead and coached various student ensembles ranging from rock bands, jazz ensembles and classical groups. I am passionate about music, teaching, and enriching the lives of people through music. I am very enthusiastic and have a lot of energy when it comes to teaching music. My studies and work experience have given me insight to teach and work with people of various abilities and ages. I am excited for the opportunity to provide students with dynamic music lessons and classes focusing on personal growth, creativity and fun.
For all of my students regardless of age I like to teach music aurally. We will first listen to what we are trying to learn then attempt to either sing or speak the phrases of the composition. We practice each phrase with many repetitions at various tempos before we move to the instrument. We then repeat this process with our instruments. For balding technique we zoom in even further to take a closer look at the music. Breaking down phrases to their smallest parts helps to gain fluency over the musical language, mastery over the technical aspects of our instruments and develop focus. To boost our creativity we use these phrases for improvisation. During everything we practice we always focus on various tools to help us improve our musicality.I get so much joy out of teaching music. One thing that I love about it is how much I learn from my students. It is a beautiful thing to embrace your own individuality. In my lessons I encourage my students to be themselves. Each lesson is individually designed to meet the students needs. I try to push my students and encourage them to try to do accomplish their goals and go beyond what they think they can do. Every lesson has a huge emphasis on exploring our own creativity. Most importantly these lesson are fun!
Tabla Diciple of Samir Chatterjee, MM, Northern Illinois University, Percussion Performance BM, Fredonia State University, Percussion Performance with a jazz concentration