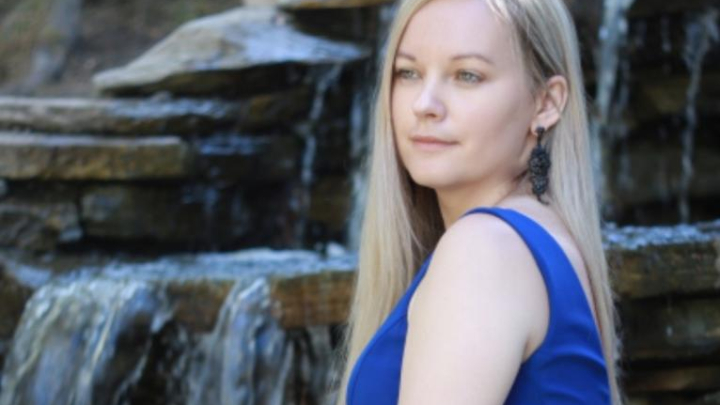 Lesson Fees
Promotions Available
Book 5+ lessons for 5% off
Book 10+ lessons for 10% off
Book 20+ lessons for 20% off
About
Dr. Bessmeltseva  is a concert pianist whose performances span Norway, Brazil, Panama, Greece, London and United States of America.  Dr. Bessmeltseva has appeared as a soloist and a chamber player at Weill Recital Hall at Carnegie Hall (New York, 2013 and 2014), Elebash Concert Hall (New York, 2009), Artemus W. Ham Concert Hall (Las Vegas, 2016).
Dr. Bessmeltseva strives constantly to expand her artistic boundaries by performing unusual and non-standard repertoire. She has an affinity for the music of women composers such as Mel Bonis, Amy Beach, Amanda Maier, Louise Forrenck, Nadia Boulanger, Clara Schumann augmenting her repertoire beyond that of the standard literature. 
Dr. Bessmeltseva has appeared as a soloist with Las Vegas Symphony Orchestra  (2016 ) and the Neue World Orchestra (2018). Furthermore, Ekaterina is also active performer of contemporary classical music. She collaborated with composer David del Tredici (City University of New York) performing his solo piano work Aeolian Ballade, as well as with composer Prof. Beth Mehocic (University of Nevada, Las Vegas) performing her Piano concerto.
 In 2004  Dr. Bessmeltseva was invited to study at Bowling Green State University (United States of America) with a full scholarship. In 2008 Ekaterina was invited to study at the University of South Florida to complete a Masters in Piano Performance with Dr. Svetozar Ivanov. In 2012 Ekaterina was invited to complete her DMA in Piano Performance at the University of Nevada, Las Vegas with Dr. Mykola Suk. 
As an educator, my goal is to motivate my students to commit to excellence in music. I aim to help them become critical thinkers; provide knowledge and strategies to shape their everyday practice routine.
My task as a teacher is to create a healthy atmosphere in which students can think aloud and freely share their ideas with me. Instead of determining for them how to perform a certain musical piece, I guide my students to seek their own interpretation with the right questions and proper observations. I want to inspire and capture their attention during the lessons. My objective is to challenge students in order to stretch their musical abilities. Students' task is not only to absorb my ideas but rather understand and grasp the principles behind my knowledge. They should think creatively on their own. Another key of my pedagogy is to help students to establish a routine which will lead to a more efficient practice. Therefore during the lessons I dedicate serious time to teach how to achieve it. Ultimately, before a student leaves a lesson, my goal is to help them to define the goals for the next six days, outline the problems that might arise and the techniques to fix those problems. I aim to turn their practice time into an effective tool. Yet it is important to remember that every student requires a special approach and the same practice techniques won't work for everyone.  
As an educator I take all of my students seriously and have a complete confidence for each of them to succeed. Teaching for me is an important intellectual commitment that requires patience, dedication, and willingness to adapt my pedagogy to each individual student.
Teaching Variety of music courses
• Taught Applied Piano lessons and Group Piano course for non-music majors students at University of Nevada, Las Vegas.
• Prepared music students for piano proficiency exam at University of Nevada, Las Vegas.
• Taught Group piano course for music majors students at University of South Florida.
• Prepared private students for Certificate of Merit (Music Teachers' Associations of
California): Theory and ear training evaluation (Level 1-10)
Reviews of lessons with Katya