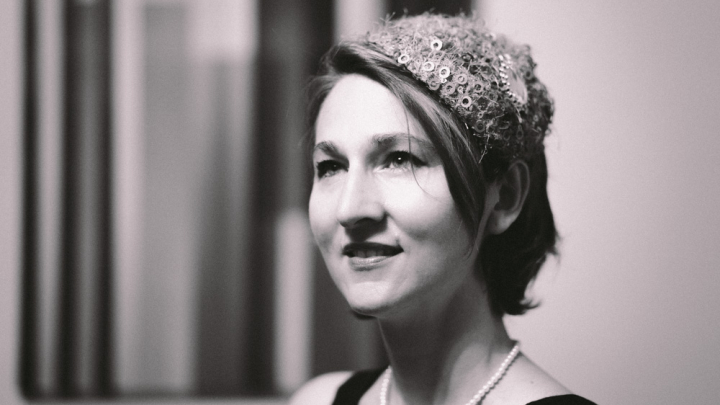 Lesson Fees
Promotions Available
Book 5+ lessons for 5% off
Book 10+ lessons for 10% off
Book 20+ lessons for 20% off
About
Leanna Fugate has been in the performing arts since age three and teaching music for over twenty years. Her musical career has displayed no fear of versatility with such diverse interests as a season in the ASO Chorus under the direction of Robert Shaw, touring Scotland with the Chicago-based Whiskey Hollow Band, co-founding the Americana ensemble Georgia Fireflies, and keeping the beat behind the indie-popadelic band Silent Kids.
Leanna earned her Bachelor of Arts in Music from Brigham Young University. While an undergrad, she began her career in music education teaching guitar for Non- Music majors while under the tutelage of BYU's guitar program developer Lawrence Green. She taught for three years in the late nineties at the Old Town School of Folk Music in Chicago where she became interested in the mandolin and clawhammer banjo.
Leanna has also dabbled in independent film making as a composer, actor, writer, producer, and director. She has written and recorded music for both film and television.  She has also worked on various films in wardrobe, art department, props, and hunger management in the Atlanta area since 2011.
Clawhammer Banjo:  Leanna's background as a multi-instrumentalist gives a unique perspective on clawhammer and she uses this technique not only to play/teach Old Time music, but other musical styles as well.    She has designed her own exercises to help beginners lay the groundwork for success in whatever type of music they would like to play while using her own arrangements of popular old-time tunes to help pave the way.  
Guitar:  Lessons are designed to include techniques needed to play guitar in any style or genre.  Note reading, rhythm, melody (lead), strumming techniques, chord building, chord changing principles, picking techniques and fingerstyle are some of the topics covered.   She likes to spend less time talking about how to play, but more time actually having her students play and often playing and singing along with them.  Classical guitar lessons  are usually taught using the Christopher Parkening book as well as the Shearer method.  
Mandolin: Leanna began playing the mandolin while teaching guitar at the Old Town School of Folk Music in Chicago in the late 90's studying with Colby Maddox of the bluegrass band Sunny Side Up.  Leanna played and recorded mandolin with the Americana ensemble Georgia Fireflies, playing at venues and events all over the Southeast.  Lessons focus on "flatpicking" and "chopping" chords (lead and accompaniment) and the Hal Leonard Mandolin Method is her book of preference.
Please note that the above are only suggested curriculums.  Lessons are always adapted to individual learning styles, needs and goals.
Brigham Young University - B.A. in Music with a French minor
Reviews of lessons with Leanna Fugate