Bongo, Cajon, Conga, Drum Rudiments, Drums, Hand Drums, Percussion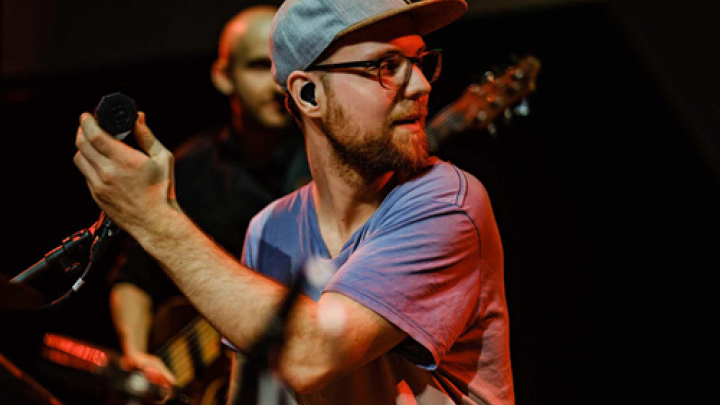 About
Hey everyone,
My name is Mo and I'm a German musician who loves teaching all kinds of subjects to all kinds of people. From music, over languages to crafting or woodworking.
I want to give curious people the opportunity and the tools necessary to learn whatever they want to learn and are passionate about.
I have over 10 years of experience teaching big and small groups as well as individual classes. During my Bachelor of Music I attained a permit to teach Highschool kids in The Netherlands. For English I am also TEFL certified.
For me the most important thing is that the lessons are enjoyable for the students. I believe one can learn the most with a combination of fun and focus. That is why i try to make my lessons as practical and close to life as possible while still transmitting all the necessary knowledge.
I would encourage you to book a trial lesson with me so we can figure out where you are at, where you want to go and what steps we can take together to get there.
All lessons are individually crafted for your level and needs.
I am a big proponent of letting students experiment with and experience the instruments by themselves to further their creativity, listening and problem solving skills. Sure, for most instruments, there are conventional ways of playing it, and there is definitely space to teach those, but I think a lot of creativity and originality is lost if students are put into preconceived boxes.
I aim for the least amount of talking possible for explanations, while maximising play time.
I have taught people from all ages in Germany, The Netherlands and Spain
-More than 10 years of teaching experience in Germany and The Netherlands, for individuals, small groups and big groups
-Teacher of groups such as Pinha Colon, Ara Macao, Suco Legal, Tribo Louca
-More than 15 years of playing and performing experience
-Participated in productions like Codarts Pop Orchestra, Bernard van Rossum Flamenco Bigbang, Codarts World Music Festival, NSJO 2016, Tribo Louca Tour 2018,2019,2020,
-Bachelor of Music at Codarts Conservatory, Rotterdam, The Netherlands