Trumpet, Ukulele, Small Group, Electric Guitar, Acoustic Guitar, Music Theory,
Songwriting, Buy Five Get One Free Through Labor Day
400+ lessons
booked on Lessonface
Featured Teacher
on Lessonface
Since May 2017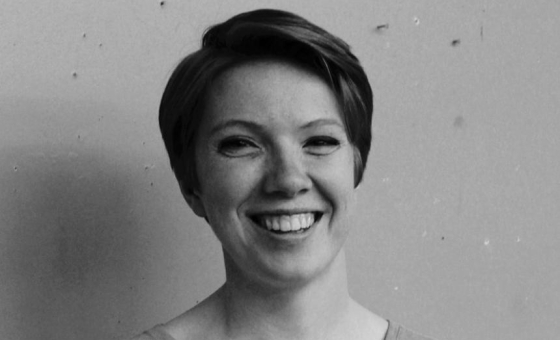 Lesson Fees
Base Fee:
$30.00 / 30 Minutes
Promotions Available
Free 15 minute trial lessons
Book 5+ lessons for 5% off
Book 10+ lessons for 10% off
Subscriptions discounted up to 10% off
Labor Day Sale: buy 5 get 1 free
About
Rachel Bearinger is an educator, guitarist, trumpeter, songwriter, and performer. Rachel graduated cum laude from the University of Northern Iowa with a Bachelor's of Music in instrumental music education, and is an inductee of Pi Kappa Lambda, the national music education honor society. Currently, she teaches in-person lessons in the Twin Cities and coaches rockers of all ages at She Rock She Rock summer camps.
Rachel has performed with various groups across the Midwest, as well as in New York City, London, and southern Brazil. As a trumpet player, she has played everything from Bach to Miles Davis to Snarky Puppy. As a guitarist, her work is rooted in the folk tradition, but expands into the worlds of jazz, classic rock, punk, and pop. She is also an active singer-songwriter. Her latest release, Spirals, is a folk rock album with twists of baroque pop and jazz.
Lessons with Rachel are productive and thorough. Students can expect to receive instruction with clarity, sequence, and patience, but not without a bit of levity (Rachel is kind of a goofball). Rachel has been teaching music lessons since she was a student in high school, and has honed her skills as an online teacher over the past three years.
Rachel's teaching philosophy is rooted in a strong emphasis on music fundamentals, while always making room for each students' personal vision for themselves. She is particularly fond of helping trumpet players find their best sound via a relaxed, thoughtful approach to the instrument. Guitarists can expect combination of learning their favorite songs mixed with relevant guitar technique and music theory.
Reviews of lessons with Rachel Bearinger
Loved my session! I'm so excited to have found a patient, knowledgeable, and talented teacher in Rachael.
Miranda McCuistion, Verified Student
August 10th, 2020
Jennifer Elmer, Verified Student
July 28th, 2020
Rachel was tremendous! Her warmth and sense of humor put my daughter at ease during her first lesson. And she used the time so effectively--my daughter played more music in her 30-minute lesson than any other one she's had (with prior teachers). The experience has her excited to learn!
Andi Egbert, Verified Student
May 25th, 2020
Rachel is so understanding and patient and that's so important to me with lessons. I love the pace she works at and am definitely enjoying my monthly subscription!
Khadija L., Verified Student
May 21st, 2020
Rachel did a great job with my 5 year old son. She has been patient and keeps the classes fun and loose.
Lee, Verified Student
April 28th, 2020
Great first lesson. My daughter thought instructor was friendly, patient and nice. When she finished her lesson she had a big smile on her face which says it all. Will do again.
Cheryl Facciani, Verified Student
April 23rd, 2020
Rachel, worked well with this 13.5 year old beginner. After the meeting he told me he liked her and that she taught him things he never knew. I asked him if the class went fast and he said yes. He was very glad to have the lesson and his anxieties have disappeared. He is looking forward to his next lesson.
Berenger Lampshire, Verified Student
April 22nd, 2020
Rachel was great. She really engaged my 11 year old son, and in 30 minutes they covered a lot of ground. She made it fun for him.
Malcolm Brown, Verified Student
April 21st, 2020
She's great, the lessons are fun and instructive
Bryan Cassis, Verified Student
April 1st, 2020
Verified Student
August 10th, 2020
View All Reviews