Knitting, Dyeing, Felting, Needlework, Embroidery & Thread Art, Sewing,
Spinning, John C. Campbell Folk School, Fiber Arts
Featured Teacher
on Lessonface
Since January 2021
Lesson Fees
Base Fee:
$30.00 / 30 Minutes
Promotions Available
Free 15 minute trial lessons
About
Tasha grew up in a family of makers and tinkerers and has been drawn to textiles of all kinds since she was very small. She is driven by the belief that making things by hand empowers people to live more joyfully and thoughtfully. In her classes, she works to build deep understanding through hands-on experimentation in a warm and inspiring environment. Tasha teaches at folk schools and fiber arts events nationally and writes for magazines including Taproot and PLY. She also shares free tutorials on her website.
I love meeting students where they are, and I'm equally happy teaching beginning knitters to cast on their first stitch or answering detailed questions about the intricacies of natural dyeing. Whatever their level, my goal is always to help my students understand the "why" behind what they are doing, so that they become more confident participants in their making process, and can learn to "listen" to the materials themselves.
---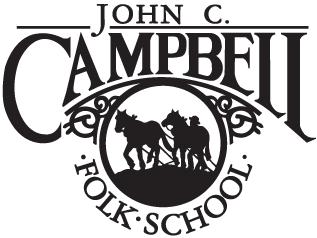 Group Class Now Enrolling
In addition to the one-on-one lessons that can be booked from this page, Tasha Miller Griffith is offering a group class titled Playful Freeform Embroidery. This class starts March 13, and is presented in collaboration with the John C. Campbell Folk School. Learn more and sign up here.
Reviews of lessons with Tasha Griffith