Acoustic Guitar, DADGAD Guitar, Electric Guitar, Guitar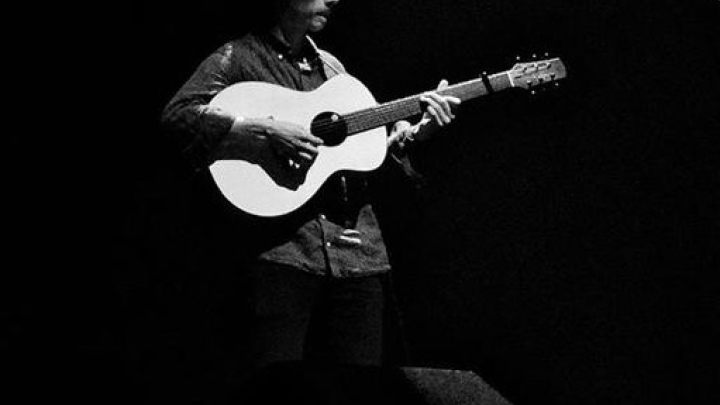 About
My name is Tomos and I am a guitarist and songwriter in the BBC Radio 2 Folk Award winning band The Trials of Cato. I play principally in DADGAD tuning on both acoustic and electric guitar, as well as in standard tuning. DADGAD is an extremely rewarding alternate tuning that can conjure unique sounds beyond the Celtic music it is typically associated with. Most importantly, it is a lot of fun to play in!



I teach DADGAD guitar to students ranging from complete beginners to experienced players, specialising in folk style song and tune accompaniment. 
My playing has always been centred around enjoyment of the instrument and this is reflected in my teaching style - my primary goal is always to help the student achieve their own musical aims and have fun at the same time! My lessons are not principally based around theory but rather attainment of individual aspirations, whatever they may be. Through the journey towards achieving those aspirations we will encounter new techniques and develop greater understanding of the instrument, hopefully having fun along the way! 


In addition to teaching DADGAD guitar and playing professionally I have multiple years of experience teaching English. As well as teaching for International House overseas I spent two years working for USAID training Lebanese public school teachers in English, a challenge that greatly enriched my teaching abilities in ways that transcend the subject of tuition, such as creating a supportive, personalised learning environment.
If you are new to DADGAD I can introduce you to the tuning for the first time, helping you transfer any skills you already have in standard tuning to DADGAD to see how it enhances your existing repertoire. 


I can introduce you to new material, both songs and tunes, from a range of traditions including (but not limited to) Balkan, British, Celtic and bluegrass as well as contemporary music, as well as help you get your favourite songs and tunes under your fingers. 



Please don't get hesitate to get in touch to discuss how we could make lessons work for you!