Category Names:
Keyboard, Violin, Musical Theater, Songwriting, Piano, Audition Prep, Voice, Audition Prep from Juilliard Alumni
Featured Teacher on Lessonface Since August 2014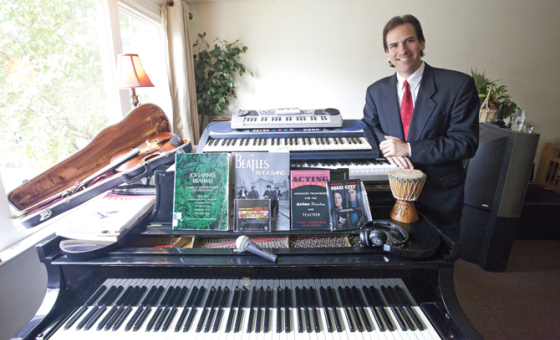 Price per lesson
From:
$69.00 / 30 Minutes
Book a Lesson with
Anthony Aibel
About
Mr. Aibel's CD recording was honored with a Grammy Award nomination, and he has performed extensively at Carnegie Hall and at the Kennedy Center for the Performing Arts in Washington D.C., where he regularly conducted the National Symphony Orchestra and Pops (he led their 10,000th concert).
He earned his Master's and Bachelor's Degrees as an honors student in the Juilliard/Columbia University Exchange Program, and he spent two years as a graduate student at Yale.
He won BMI and ASCAP awards for his songs/compositions, and he won the Aspen Music Festival Conducting Prize. He has had dramatic parts in several films (including "Mad City" with John Travolta and Dustin Hoffman), and as a writer, he is the Managing Editor of New York Concert Review Magazine, where - as a writer and critic - he reviews Broadway musicals, film and The New York Philharmonic, plus many concerts at Carnegie Hall. (www.nyconcertreview.com)
He has devoted more than 25 years to his first love: teaching. Students have participated in shows including The Grammy Awards, The Kennedy Center Honors, and The X Factor. He was awarded the 1991 Bruno Walter Foundation Grant for educational work in New York City, and he received an award from Westchester schools in 1996 for varied volunteer educational work.
Anthony Aibel's private teaching studio includes:
Piano/keyboards (all styles of music), songwriting (all styles), voice (all styles), musical theater, and acting (monologue and scene study).
Aibel works with intermediate-to-pro level students. Beginner or advanced beginner classes in certain repertoire are available on a case-by-case basis; please reach out to Anthony to inquire. He recommends 60-minute lessons to accelerate student development.
Study with the man who The New York Daily News called "A Modern Day Renaissance Man."
Feel free to contact his studio at officeaibel.com to determine the best time to schedule a lesson.