Category Names:
Bass Guitar, Upright Bass, Song Writing
Featured Teacher on Lessonface Since June 2014
Teachers featured on Lessonface are vetted by the Lessonface staff, a process which includes ensuring the teacher meets our qualifications for teaching experience, a meet and greet session online, and, for teachers based in the US, a background check that at the least includes a check of the sex offender registry.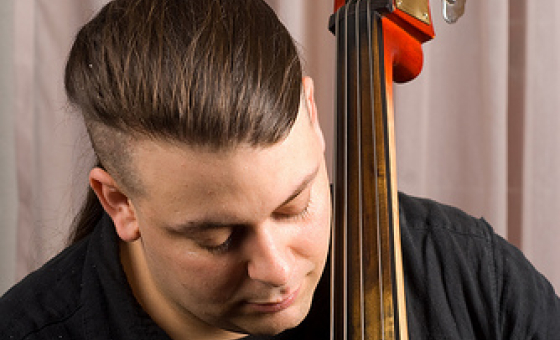 Price per lesson

More pricing options and any discounts available for booking multiple lessons will be displayed on the payment page.
Free Trial
From:
$25.00 / 30 Minutes
Book a Lesson with
Bryant Waner
About
Bryant spent most of his time as a teenager playing in local punk rock and going to blues jams in his home town of Warrensburg Missouri, out side of Kansas City.  While studying at the esteemed Musician's Instittue in Hollywood California his skill was recognized by the legendary Stanley Clarke whom awarded him a scholarship.  After returning home from Los Angeles to raise his daughter Bryant started his Bachelors in Muisc at the University of Central Missouri.  He recently completed his Masters in Music Performance and gigs avidly in the Kansas City Jazz scene.  An equal match on electric or upright, Bryant is known for his energetic and fearless solos, be them on his Conklin 7 string electric basses or on his upright, which he masterfully solos with either his fingers or with a bow.