Category Names:
Bass Guitar, Upright Bass, Songwriting
Featured Teacher on Lessonface Since June 2014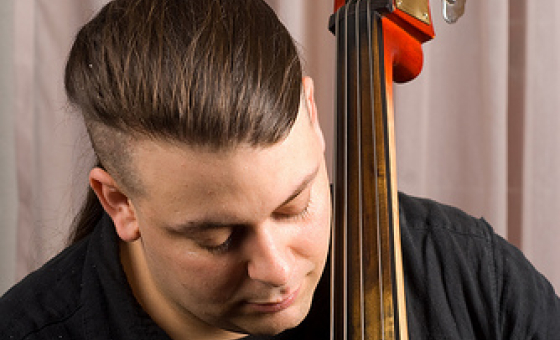 Price per lesson
From:
$25.00 / 30 Minutes
Start with a Free 15 Minute Trial Lesson
Book a Lesson with
Bryant Waner
About
Bryant spent most of his time as a teenager playing in local punk rock and going to blues jams in his home town of Warrensburg Missouri, out side of Kansas City.  While studying at the esteemed Musician's Instittue in Hollywood California his skill was recognized by the legendary Stanley Clarke whom awarded him a scholarship.  After returning home from Los Angeles to raise his daughter Bryant started his Bachelors in Muisc at the University of Central Missouri.  He recently completed his Masters in Music Performance and gigs avidly in the Kansas City Jazz scene.  An equal match on electric or upright, Bryant is known for his energetic and fearless solos, be them on his Conklin 7 string electric basses or on his upright, which he masterfully solos with either his fingers or with a bow.
Reviews of lessons with Bryant Waner