Featured Teacher on Lessonface Since January 2013
Teachers featured on Lessonface are vetted by the Lessonface staff, a process which includes ensuring the teacher meets our qualifications for teaching experience, a meet and greet session online, and, for teachers based in the US, a background check that at the least includes a check of the sex offender registry.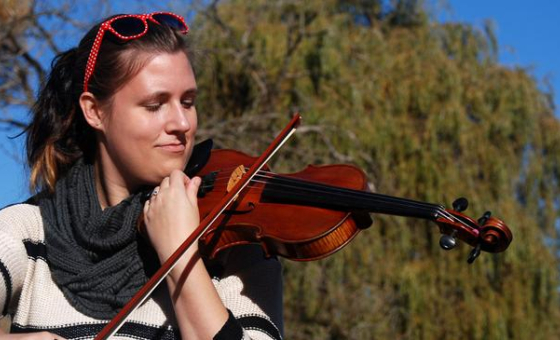 Price per lesson

More pricing options and any discounts available for booking multiple lessons will be displayed on the payment page.
From:
$30.00 / 30 Minutes
Book a Lesson with
Kelsey Zachary
About
Kelsey Zachary began playing violin at the age of seven and has since quickly established herself as an award winning musician. An enthusiastic performer, Kelsey has played with Okanagan Symphony, the Kamloops World of Music Academy Orchestra, and UBC Symphony among others. As a violinist and pianist, Kelsey regularly participates in festivals across Canada and is an avid performer of contemporary music. She has attended the Domaine Forget International Festival, Kincardine Summer Music Festival, and the Young Artist Experience, and recently she was accepted into the prestigious Astona International Festival in Switzerland. In addition, Kelsey is active as a chamber musician and regularly performs throughout the province and abroad. Also an avid composer and pianist, Kelsey has had her compositions performed at theSonic Boom Festival and Subliminal and by artists such as Corey Hamm, the Borealis String Quartet, and Iman Habibi among others.
Kelsey studied music at the University of British Columbia in Vancouver, Canada and currently performs as a member of the Prince George Symphony.
With over 10 years of teaching experience, I enjoy teaching all ages and levels. I do my best to offer an encouraging and supportive environment to help you learn and achieve your goals, whatever they may be. If you want to prepare for an exam, if you want to learn how to fiddle like the Irish, or if you just want to explore the world of music hands on, I would love to welcome you into my studio!
You can email me with any questions about availability! 
Cheers!