Find Your Ideal Clarinet Teacher for Live Lessons Online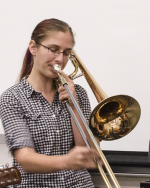 Flute, Saxophone, Clarinet...
4 Years
Teaching
on Lessonface
I'm an active Los Angeles-based multi-instrumentalist (check out my one-person, 100 piece wind orchestra video below!) and music educator. I've been directing and teaching music for 14 years, and have my B.Mus. from the USC Thornton School of Music and my M.A. in Composition for Visual Media from the UCLA Herb Alpert School of Music.
Free trial lesson
Promotions available
Alto Sax, Tenor Sax, Clarinet...
8 Years
Teaching
on Lessonface
As a Youtube Musician, Shawn Garrone performs a variety of genres including: Pop, Anime, Video Game, K-pop, Pop, and Classical.
Flute, Saxophone, Clarinet...
2 Years
Teaching
on Lessonface
Erik is a freelance woodwind doubler in the Orlando, FL area. He plays second clarinet with the Brevard Symphony Orchestra, performs with numerous touring Broadway shows and other local theater productions, and has been a member of Disney World's Candlelight Orchestra since 2003.
Want help finding your ideal teacher? Use our free matching service.
Fill out the quick form and teachers who fit your needs will be in touch.
Alto Sax, Clarinet, Music Theory...
1 Year
Teaching
on Lessonface
Greetings and warm regards. I am Sebastiano, an experienced music teacher eager to introduce myself to you. With a concise overview, allow me to share my musical background and teaching expertise.
Free trial lesson
Promotions available
Saxophone, Clarinet, Native American Flute...
I'm a woodwind player specializing in many reed instruments and flutes. I play saxophone, clarinet, duduk, aulos, pivana, hichirki, xiao, and several other instruments. I have studied from some of the best instrumentalists in these instruments and would be happy to share my knowledge to people interesting in learning the instruments I play. I have been playing music for over 15
Jazz Piano, Flute, Clarinet...
3 Years
Teaching
on Lessonface
Roberto Sion is without a doubt among the most respected and active names in the Brazilian instrumental music scene. As Japan's OPA magazine said, "because of his creativity, Roberto Sion is one of the most important alto-saxophonists in the world."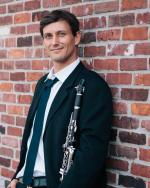 Saxophone, Clarinet
3 Years
Teaching
on Lessonface
"Milos playing is full off passion, perfection and has fantastic audience appeal- he's a true virtuoso" - Virginia Sindelar ​A native of Serbia, Milos Bjelica is a Boston based clarinetist and educator, passionate about drawing audiences deeper into the art of music.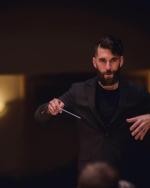 Clarinet, Trumpet, Trombone...
2 Years
Teaching
on Lessonface
I have been teaching private lessons on all brass instruments for over 10 years. I received my Bachelor's in Music in Music Education from Kent State University, and while studying was the head brass instructor at Woodsy's Music Co. in Kent, OH for 5 years. After graduating, I enlisted in the United States Marine Corps as a trumpet instrumentalist.
Upcoming Clarinet classes and more related events
View all
Sun, Dec 3, 8:00 AM

,
+10 more
EST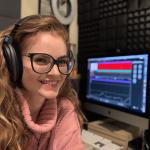 Kati Falk-Flores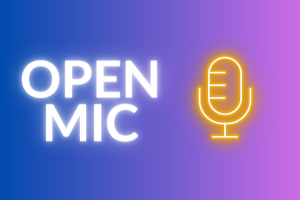 EST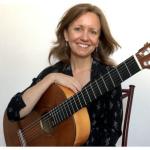 Leah Kruszewski
Sun, Feb 4, 2:00 PM

,
+2 more
EST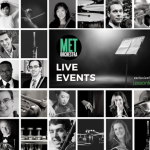 MET Orchestra
Flute, Saxophone, Clarinet...
4 Years
Teaching
on Lessonface
I am a Detroit, Michigan multi instrumentalist and educator. I have been playing the clarinet, flute and saxophone for twenty five years. For the last fifteen years, I've been teaching lessons to students of all ages, levels, and exceptionalities. It has been my pleasure to see many students all the way from grade 5 through high school graduation. I perform regularly in my
Clarinet, Oboe, Bassoon...
4 Years
Teaching
on Lessonface
Bassoonist and educator Clair Cangialosi is at home in a wide variety of musical settings ranging from orchestra to wind band to chamber ensembles. She enjoys an active career as an educator and performer in the Pioneer Valley.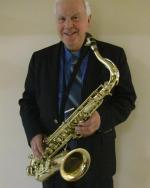 Jazz Piano, Saxophone, Clarinet
More resources for Clarinet education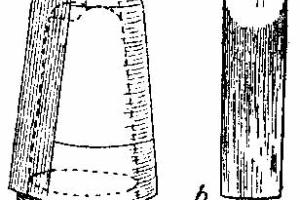 Often it's the smallest changes that can lead to the biggest improvements. This kind of change can be made
It's almost time to head back-to-school! One of the things your child might be excited about is finally
So your child has decided to play the clarinet. Congrats! The first day they bring the instrument home they