Finding Your Story, Writing Your Life
About Finding Your Story, Writing Your Life
Everyone has a story to tell, and most of us have several. We'll begin by finding those memorable people and moments within the many chapters of our lives.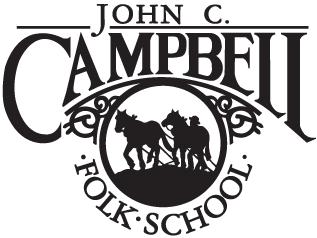 We'll then practice and apply the essential elements of storytelling—character, plot, scene, setting, dialogue, detail, and more. By the end of the class, each student will have written one well-developed story and acquired the skills to continue their writing.
This class is presented in collaboration with the John C. Campbell Folk School & is limited to 8 students. There will be an optional Orientation and Closing Ceremony hosted from the Folk School campus that students can attend online.
---
Class Materials Needed
Computer, pen or pencil, paper
Skill Level
Beginner/intermediate

---
When
The class will meet on a Saturday and on a Sunday.
On Saturday, the class meets for a 90-min session starting at 10 am ET | 7 am PT | 15:00 UTC and a 60 minute session starting at 3 PM ET | 12 PM PT | 20:00 UTC.
On Sunday, the class meets for a 2-hour session starting at 10 am ET | 7 am PT | 15:00 UTC.
Enrolled students receive 30-day access to the video recordings of the classes.
Finding Your Story, Writing Your Life
How It Works
Students can connect to the online platform using a tablet or computer with reliable internet. To actively participate online students also need a webcam with microphone. Class enrollments may be cancelled for full refund up to five days before the class start date.
After a long career teaching writing to  people of all ages, backgrounds, and interests, I have settled in Lexington, NC, to write and live.  I love to walk, particularly around my small town neighborhood or along mountain trails. I love my one-year old rescue pup Colby and my four-month old grandson Ward. I live with my husband in a small brick house beside a park, and I love to gaze out my kitchen window watching all the park visitors every day.  I consider myself a social introvert--I love my friends and family, but I'm not good at small talk, and I get my energy from sitting in a quiet corner with my journal on my lap. I'm the youngest of three children, but I don't think I was spoil...
About the John C. Campbell Folk School & Lessonface
For 95 years, the Folk School has transformed lives, and brought people together in a nurturing environment for experiences in learning and community life that spark self-discovery. Since 2013, Lessonface has connected more than 10,000 students with over 1800 great teachers for live music, language, and arts lessons online, delivering on our mission to help students achieve their goals while treating teachers equitably.