About Teaching
Become a Teacher on Lessonface!
How Lessonface Works for You
LocationBe anywhere in the world and teach from your computer, phone, or tablet. Spend no time commuting.
RateYou decide your own price/rates per lesson.
ScheduleYou set your teaching schedule and the hours you want to be available.
ContentYou decide the content you want to teach.
PrivacyNo awkward in-home experience.
PaymentPay is guaranteed for the lessons you book through Lessonface. No worries about not getting paid and no need to message your students asking for payment.
Record LessonsYou can give the students the option to record their lessons, which they can see through the Lessonface website only (no downloading or reposting is allowed).
FeesLessonface fees are hard to beat: 15% of your lesson rate for students who find you here, and only 4% if you recruit your own students.*
CancellationLessonface enforces a 24-hour cancellation policy. If the student can't make it or they forgot to cancel -- you still get paid.
CommunicationCommunicate with your students through the Lessonface website. No Facebook messages or personal emails. No need to get your personal social-media life involved.
Fee Structure
The Lessonface platform is excellent and constantly improving, supporting you and making your online lessons run smoothly and professionally. For this, the Lessonface fee is 15% of the lesson tuition on lessons booked by students who find you via Lessonface, and just 4% on students whom you recruit.
Teach on Lessonface in 3 Simple Steps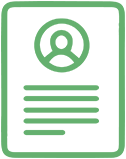 1. Create a Profile
Set up your profile, highlighting your: background, credentials, rates, availability, etc.

2. Get Approved
Lessonface staff vets the profiles, making sure the teacher is a good fit for students in our system. Teacher qualifications vary based on the subject matter you are teaching. Check your qualifications here.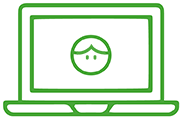 3. Start Teaching
Upon approval as a featured or private teacher, you are able to utilize the Lessonface system, including:
Scheduling across time zones simplified.
High quality video conferencing with optional lesson recording built in.
Easily provide a valuable lesson experience by keeping your lesson notes, files, contacts, and messaging together.
System enforcement of 24-hour cancellation/rescheduling policy.
Payment guaranteed for completed lessons.
Featured and Private Teachers
There are two types of profiles on Lessonface.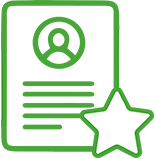 Featured Teachers
Can be found by students searching at Lessonface.com, or directly referred by teachers and other students.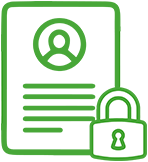 Private Teachers
For running a more private lessons center. Students will only be booked if invited directly by referral.
Have more questions about how it really works? Check out our in-depth guide.
Start Teaching on Lessonface!
You can check out the complete terms here. Feel free to reach out with your questions and concerns.