Accent Reduction, Accent Training, Audition Prep, Classical Voice,
College Audition Prep, Composition, Country Voice, Guitar for Singers, Improvisation, Jazz Arranging, Jazz Composition, Jazz Improvisation, Jazz Voice, Lyric Writing, Musescore, Music Theory for Producers, Musical Theatre, Pop Arranging, Pop Voice, R&B Voice, Rock Arranging, Rock Voice, Score Preparation, Singing, Small Group, Songwriting, Songwriting Harmony, Songwriting Melody, Transcription, Vocal Arranging, Voice, Voice Diction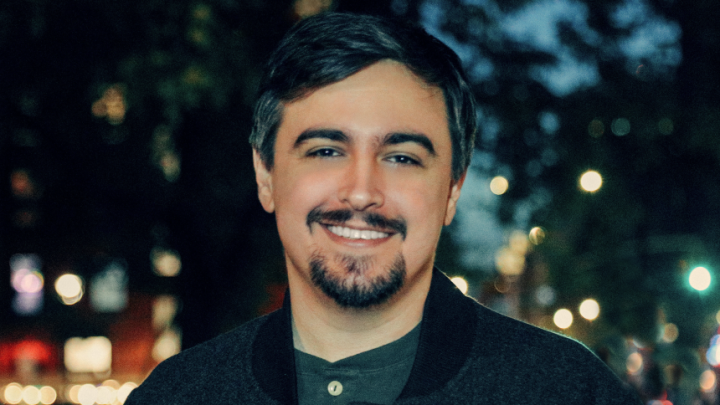 Lesson Fees
Promotions Available
Book 10+ lessons for 10% off
About
[Teaches all ages and styles.] Adam is a NYC-based jazz singer and vocal teacher, specializing in improvisation and finding your own natural voice. He has a Masters in Jazz Performance from CCNY, and has studied with acclaimed jazz vocalists Sara Serpa and Theo Bleckmann. His debut EP "I Hear A Rhapsody" has received over 33,000 streams on Spotify since its release in on April 25th. Nick Lea of JazzViews reviewed it, saying: "astonishing improvisation ... Beaudoin is immensely gifted and a talent to watch closely".
One of the brightest new voices on the New York jazz scene, Adam is a sophisticated interpreter of the jazz repertoire, drawing from the vocal traditions of Chet Baker and Billie Holiday. His wide-ranging performances move seamlessly between songbook standards, post-bop classics, and lesser-known masterpieces of Brazilian music. He is a prodigious improvisor who blends the roles of singer and horn player, always in service of a deeper engagement with the music.
Lessons are always tailored to the student's needs and goals. No single method is right for everyone.
In general, however I focus on the essential groundwork of healthy, unconstrained vocalization; approaches to melodic and lyric interpretation; and a variety of tools for developing improvisational ability.
I also believe that it is essential not just to teach music, but to teach how to practice. The ultimate goal of all teacher-student relationships is to empower the student with the ability to shape their own musical direction, and for the lessons to reinforce and guide the student's work.
Masters in Jazz Performance (voice) - City College of NY, May 2023
Recommended books:
   - The Jazz Singer's Guidebook, by David Berkman
   - How to Improvise, by Hal Crook
Recommended software/apps:
   - iReal Pro (Mobile)
   - DrumGenius (Mobile)
   - Transcribe! (Mac/PC)