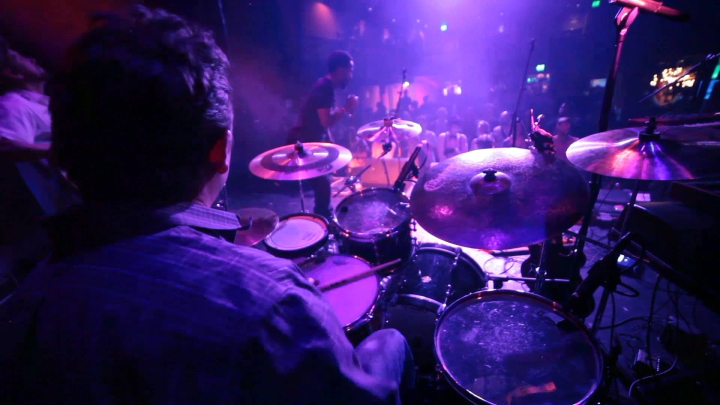 Lesson Fees
Promotions Available
Free 15 minute trial lessons
Book 5+ lessons for 5% off
About
Hi! My name is Adam and I am a father, a husband, and a drummer. I began playing the drums at age 8, started my professional career at age 14, and began teaching at age 21. I am now 36 and have grow up to share the stage with many of the great jazz and rock legends of today. While completing my degree in Music and Jazz Performance at the University of Oregon, I studied extensively with legendary educator and drummer Garry Hobbs (former teacher of drumming legends Dave Weckl and Chad Wackerman). I have been on numerous national tours and have played thousands of rock, jazz, classical, and electronic music gigs in my 25+ year career. I am currently a freelance musician and music teacher in the American Southwest.
I have a fun and creative teaching style that focuses on the fundamentals of modern drumming. I strive to make every lesson a positive experience for every single one of my students. I believe that it is as important to learn the basics and form a solid foundation as it is to be creative and find your own voice at the drums. Whether you are a  professional musician or just starting out I can teach you valuable information that will increase your technique, musicality, reading, and confidence. 
B.A. in Music and Jazz Studies-University of Oregon (2010)
My lessons are clear, concise, and include a lot of playing! My teaching method and curriculum utilizes a holistic approach that helps students develop an understanding of exactly how to learn, how to listen, and how to play the drums with ease and confidence. Fundamentals are the key to great technique, style, and creative expression. I recommend students start with the books Stick Control and Syncopation. Whether you are a beginner or a professional these two fundamental books offer an endless opportunity for growth and creativity. My students will leave their lessons knowing what they need to practice as well as feeling confident that they improved during their lesson.  
Reviews of lessons with Adam Sweet