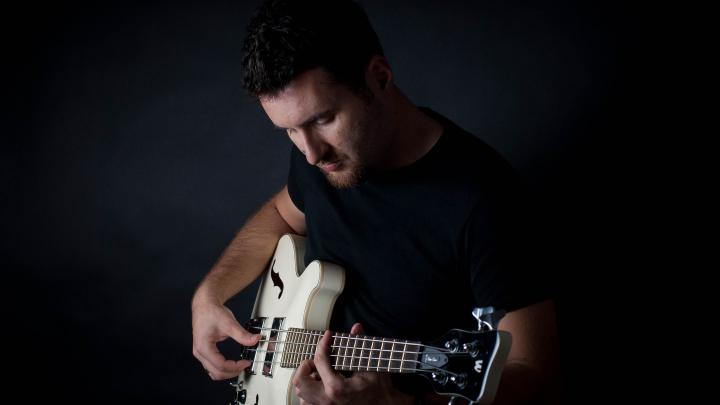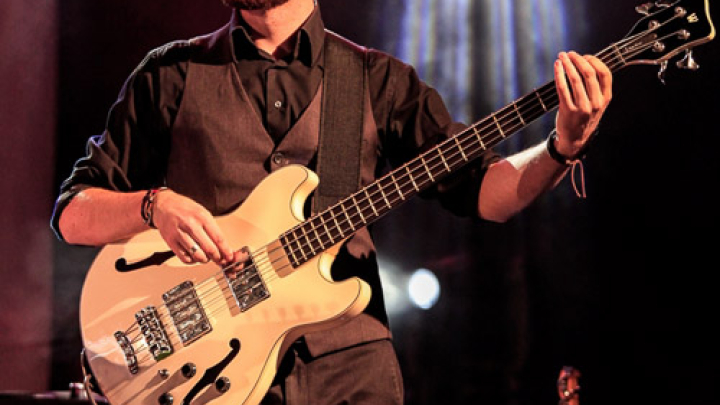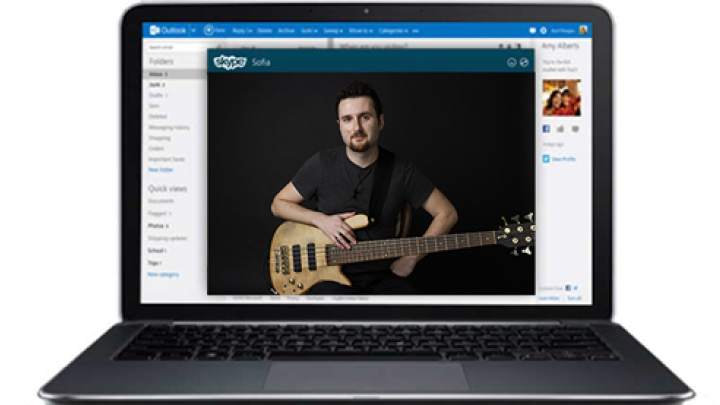 Lesson Fees
Promotions Available
Free 15 minute trial lessons
Book 5+ lessons for 5% off
Book 10+ lessons for 10% off
Book 20+ lessons for 20% off
About
Welcome my friend. If you're looking for the truth about what it takes to get great at playing bass even with your busy life, then you're going to love my way of thinking and teaching. Book now a FREE, no-risk 15-min trial session  to see if I'm a good fit for you. 
My name is Adrian Ciuplea and I'm a Pro Bass Player,  fortunate and grateful to live an amazing life supported by music.  I am playing Bass & Cello for over two decades,  and I also love to help passionate bass players like yourself learn how to play better and become the bass player you always dreamed of being , even with a busy life.
My passion for music and playing bass has grown from early music-school rock bands, to music university (where I studied how to be a soloist on cello), to playing constantly for over 10,000 people per gig , to being on stage over 200 times/year,  and having the privilege of playing bass for no other than Steve Vai himself in two European tours.
Do you struggle with any of these?
-  How can I become more confident with my Bass skills?
- I'm afraid of making mistakes and being judged as not good enough. 
- How to get that solid, unshakeable groove that Pros have?
- What do I do when I run out of things to play? I feel it makes me look stupid.. 
- I'm lost and feel like giving up sometimes on Bass. How do I get out of this?
- What are the right notes to play and how can I  play them without thinking?
- How do I stop being so shy on stage?
- How can I improve my technique? 
If so, you've come to the right place! Whether you're just starting out or you're already a bass adventurer, you probably want to become good enough without spending years of your life and a boat load of money.
Nowadays, technology can help you access powerful bass knowledge from the confort of your home. Isn't this amazing?
So, here's How I Can Help You Skyrocket your Bass Skills... Right Now!
I have developed step-by-step systems with proven tactics that improves your playing RIGHT AWAY
After spending over 2 decades playing & teaching Music , I've learned EXACTLY what it takes for a bassist to play his absolute best – and I want to help you do the same.
I believe today's bassists MUST learn how to practice smarter in order to get better, because is darn difficult to stay focused in this age of information overload!
I mean, how can you find the time to improve your Bass playing while working a full-time job, running a business… while raising a family?
Just because you have a busy life, doesn't have to be bass-less. I know you're struggling with figuring it all out and this often is discouraging you from practicing.
Between work and family, you just don't get the amount of time you would like to focus on your music.
Whenever you need help to improve your skills, you visit Youtube and Facebook Groups, but everybody seems to have different opinions on how to play your bass, so it can feel really confusing. 
What should you do?
Instead of digging through dozens of boring books, countless YouTube videos, and wasting time on endless scales in all 12 keys because every "expert" tells you to do so,  book a FREE 15 min lesson for my most efficient tips and insights that will improve your playing in as little as 10 minutes/day.
Imagine…
Never thinking "I don't know what notes to play" ever again. Instead, lay down beautifully groovin' bass lines and tasty fills without breaking a sweat, instantly getting the attention, the appreciation — and respect — of everyone in the room.
Never feeling guilty about not practicing "enough" because you'll be practicing only what really matters the most
Having such a technique and mindset that will let you play with confidence anything is being thrown at you.
Playing just for fun, while making everyone in the room dance and have a great time
I'm here to help you get results while practicing the bass.
Because how you practice is how you play.
And when you play better, you feel better.
And when you feel better, you can truly shine through Music. And that's a beautiful thing!
If you want to know what it takes to get great at playing bass, then you're going to love my way of thinking and teaching.  And the way to get all of of my best information is to sign up for my lessons
Are you ready to make it happen?
Here's what you need to do next: 
Book now a FREE 15 min lessons and to start getting bass playing advice you won't find anywhere else.  
May the Groove be with you!
-Adrian
Reviews of lessons with Adrian Ciuplea