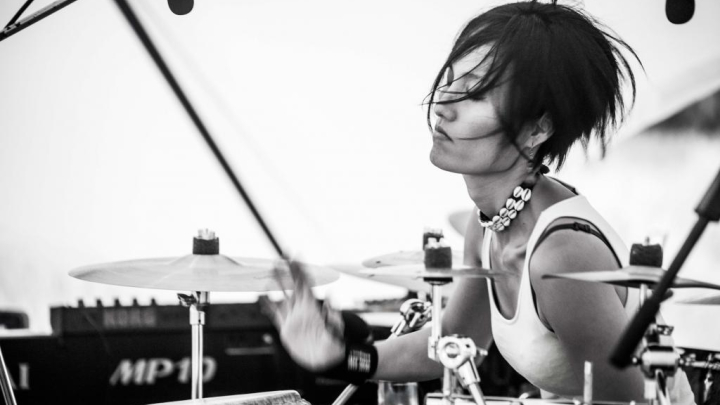 Lesson Fees
Promotions Available
Book 5+ lessons for 5% off
About
Akiko Horii (French-Japanese percussionist) 
Akiko is a New York City based percussionist. She has worked with Django Bates' Loose Tubes, blues singer Bill Sims Jr., steelpanist Andy Narell, djembe master Mamady Keita, Senegalese Sabar djembefola Mamadou Gtcho Traore, and Zalindê, an all-female percussion ensemble that has backed up rappers Kery James, Oxmo Puccino and Grand Corps Malade, as well as trumpeter Ibrahim Maalouf among others... As a composer and arranger, she co-leads her own project, AfuriKo (African infused jazz duo) and has released 2 albums which have received full funding from SACEM (French performance rights organization); she also released an eponymous album with her former band Les Elles du tambour (percussion ensemble based in Paris, France). Akiko tours internationally and recent performances include Jazzmandu Festival in Nepal, Kanazawa Jazz Festival in Japan, World Music Festival and Ville des Musiques du Monde in France, Vortex Jazz Club in London, Baiser Salé in Paris, etc...
She was a West African drumming and dance professor at Cardiff University in Wales, and a guest artist at Bowling Green State University in Ohio (USA). She taught workshops and master classes at the International Ballet School In Munich (Germany), Guildhall School of Music, City University, and Middlesex University in London (UK) and several other universities and high schools in the United States and in France.
According to each student's situation, needs, and motivation, Akiko proposes different approaches to the study of rhythm:
- percussion technique and grooves on djembe, cajon, conga, darbuka, pandeiro, shakers...
- how to integrate several percussion instruments into a unique set, and in turn use the set to play in different styles
- how to internalize rhythms using song, clapping, body percussion, and simple dance steps (good for all musicians!!!)
- in depth study of clave, rhythmic independence and polyrhythm (also good for all musicians ;)
Originally a classically trained pianist (in Kobe and New York), Akiko Horii earned a Bachelor's Degree in West African (Ghanaian) drumming and dance from CalArts (California Institute of the Arts, Los Angeles, CA) before attending California State University as an Afro-Cuban music major. She studied and worked with djembe master Mamady Keïta in Los Angeles and Guinea (where she also learnt how to play the balafon), and spent some time in Ivory Coast and Mali.
Reviews of lessons with Akiko Horii