Acoustic Guitar, Bass Guitar, Blues Guitar, Classical Guitar, DADGAD Guitar,
Electric Guitar, Fingerstyle Guitar, Flamenco Guitar, Guitalele, Guitar, Jazz Guitar, Lead Guitar, Metal Guitar, Neo Soul Guitar, Reggae Guitar, Rock Guitar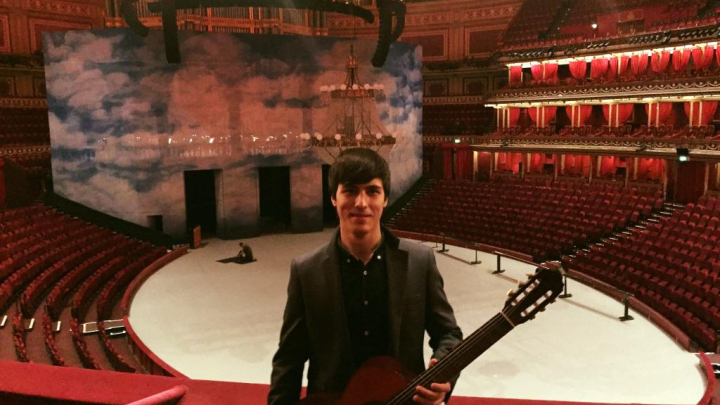 Lesson Fees
Promotions Available
Free 15 minute trial lessons
Book 5+ lessons for 5% off
Book 10+ lessons for 10% off
Book 20+ lessons for 20% off
About
Hi! :) I'm Alex a dedicated professional guitar teacher. I've been teaching for more than 12 years and had over 600 students in London schools and online.
I teach guitar (acoustic, classical or electric), ukulele, bass and music theory at any levels and in any styles, so I can share with you the magic of music!
I can help students prepare for ABRSM, RGT, Rockschool, Trinity or any International recognized exams. My youngest student is 6 years old and my oldest student is 79 years old!
I have a BMus in Guitar Performance accredited by the University of West London.
As a professional guitarist I've had many showcases in London including at Royal Albert Hall, The BAFTA FILM GALA, PROMS ON THE ROOF (at the Kensington Roof Gardens), The Hurlingham Club (one of Britain's greatest private members' clubs), Scala (in King's Cross) and many others. I've been playing with some of the finest UK's musicians.
My students describe me as an knowledgeable, enthusiastic, patient and fun tutor.
I believe that the secret of learning to play an instrument is for the student to love what they are doing :) My lessons are tailored to your interests.