Apple GarageBand, Apple Logic Pro, Automation, Drum Rudiments, Drums,
General Mixing and Mastering, Glockenspiel, Mixing Techniques - Artist & Group, Mixing Techniques - Electronic, Percussion, Snare Drum, Soundtrap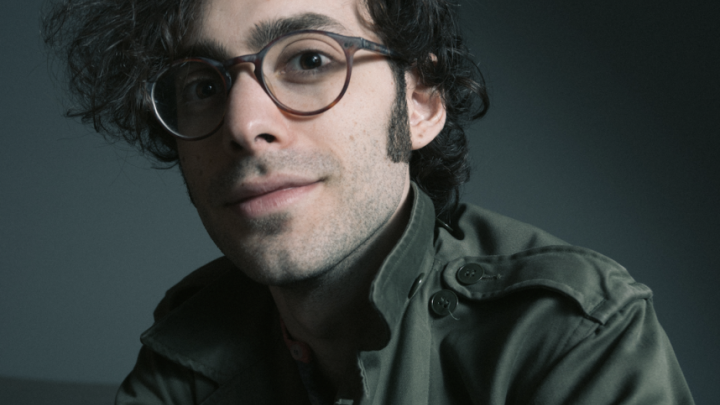 About
Hi! My name is Alex Goldberg – I'm a drummer, composer and producer, originally from New York's Capital Region. I studied percussion and composition at Vassar College, where I received a degree in Psychology. Since graduating, I've performed across the United States and Europe with groups ranging from singer-songwriters to avant-garde jazz, played drums on numerous studio recordings, and produced and released two albums of my own music. I also mix other artists' music out of my home studio in Brooklyn, NY. I bring this variety of experience to my teaching, and encourage my students to learn many different styles of music, in addition to their favorite songs, as well as the basics of music production. I've been teaching drums and music production at Replay Rock School since 2013, and now also lead their Recording Workshop and Recording Camps.
I'm just as invested in the interests of my individual students as I am in technique, theory, and core musical foundations. My ultimate goal is to help my students discover and develop their own, unique musical voice, whether that's through playing songs they like, writing and/or producing their own music, or a path of their design. Along the way, I intend to teach them the tools they need to move along that path: rudiments, reading sheet music, playing many different musical styles; or music theory, keyboard skills, EQ and compression, synthesizer basics, and many more. I'm excited to use all of these tools to encourage sustained musical growth.
Attached is a list of recording credits as a drummer, producer and mix engineer.
If a drum set student is a total beginner, I like to start with stick technique, simple rudiments, and basic reading of snare drum rhythmic notation. I'll usually use Fundamental Studies for Snare Drum by Joel Rothman, as it provides snare etudes from introductory to intermediate. Also in the first lesson or two (if the student is ready, coordination-wise), I'll introduce the standard 4/4 "rock" beat. We'll use Mel Bay's Complete Funk Drumming Book by Jim Payne to progressively work on grooves from introductory to intermediate, as well. At the same time, we will pick songs to work on, either based on the student's choice, or a song I suggest, but they agree to work on.
After that, I use a variety of books to expand on snare drum and drum set vocabulary, in a variety of styles. Some include 66 Drum Solos for the Modern Drummer by Tom Hapke, which provides one-page solos in progressive difficulty that cover pop, funk, 6/8, odd-time grooves, jazz and fusion. Creative Coordination for the Performing Drummer by Keith Copeland goes in-depth on swing/jazz, Bossa Nova & Samba, Cuban grooves, as well as funk & fusion. Studio/Jazz Drum Cookbook by John Pickering details numerous variations on the jazz beat, and its many permutations. 
For more advanced snare drum work, I like to use 12 Progressive Solos for Snare Drum by Morris Goldenberg as well as Modern Rudimental Swing Solos by Charley Wilcoxen, a classic that will challenge any drummer to expand and refine their technique. 
Of course, the student's goals and preferences will determine what materials we use. Playing along to songs is just as important as working on technique, and I may use different written materials (or invent my own) to accommodate a student's interests.
I teach music production in much the same way: I'm most interested in the music that the student wants to write/produce, and I shape my lessons accordingly. I prefer to use Garageband and Logic Pro, but if a student doesn't have access to a Mac computer, I also teach using Soundtrap, Audacity, Ableton, ProTools, or whatever else is available. 
Regardless of what program we use, though, I build lessons on EQ, compression, automation, synthesizers, as well as recording and microphone techniques into the student's writing/production process. Depending on what type of music the student wants to make, I may also include music theory and songwriting (song construction & lyric writing) in our lessons. 
As we continue, we may also explore the process of mixing and mastering music, which can turn a production into a finished product.