Piano, Violin, Clarinet, Keyboard, Ukulele, Upright Bass, Glockenspiel,
Acoustic Guitar, Guitar, Cello, Drums, Baritone Ukulele, Recorder, Baritone Sax, Voice, Electric Guitar, Viola, Bass Guitar, Tenor Sax, Flute, Gospel Piano, Guitalele, Xylophone, Classical Guitar, Harp, Singing, Rock Piano, Percussion, Snare Drum, Pop Voice, Pop Piano, Piano for Singers, Soprano Sax, ABRSM Exam Prep, Venova, U Bass, Alto Sax, Saxophone, Music Theory, Classical Piano, Trumpet, Bassoon, Guitar for Singers, Small Group, Country Voice, Mellophone, Music, Acting, Bass Clarinet, Classical Voice, Double Bass, Fiddle, Fingerstyle Guitar, Jazz Voice, Loog Certified Guitar, Melodica, Musical Theatre, New Age Piano, Piano Composition, Singing for Actors, Worship Piano
4100+ lessons
booked on Lessonface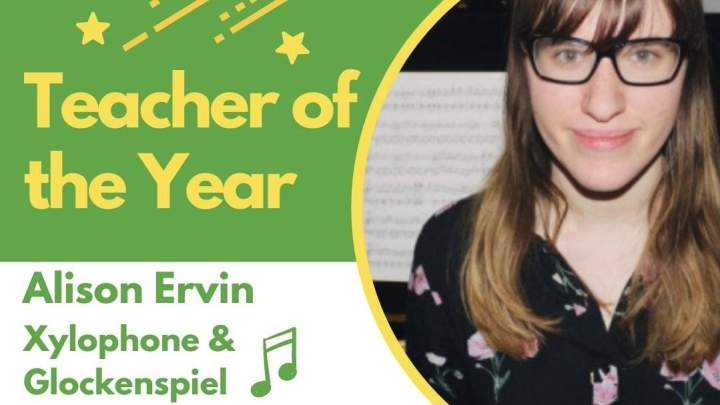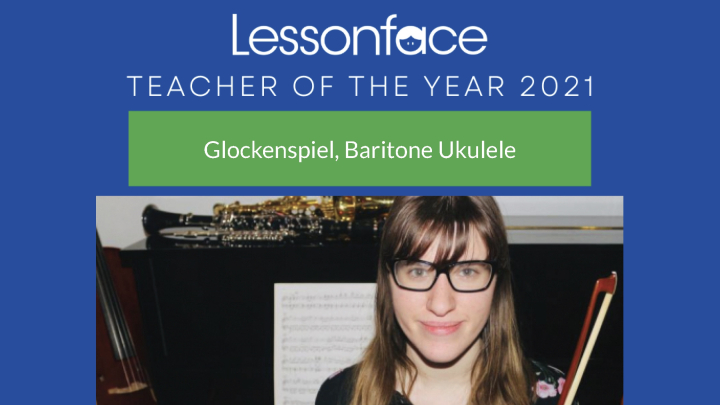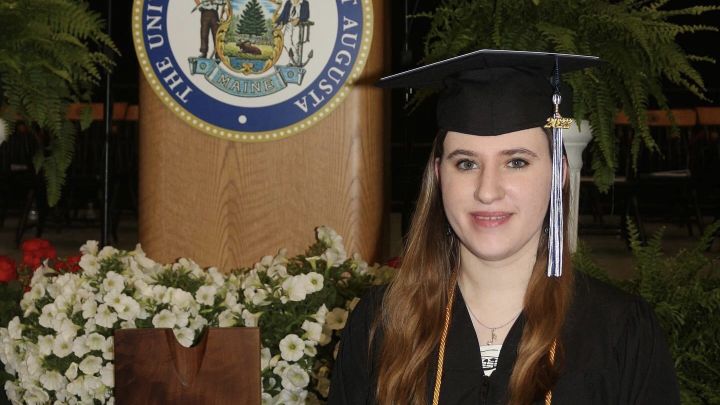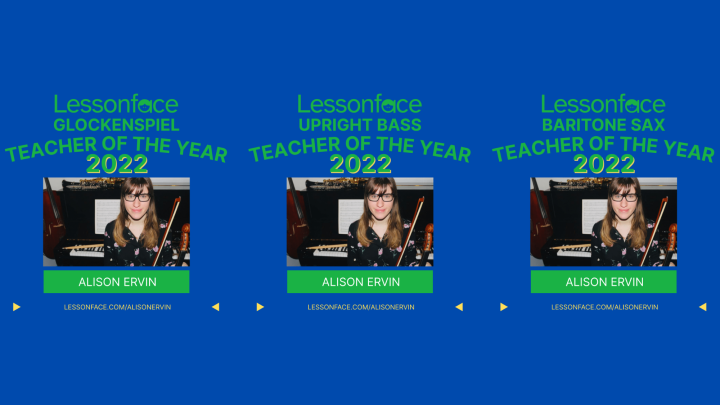 Lesson Fees
Promotions Available
Free 15 minute trial lessons
Subscriptions discounted up to 10% off
Book 10+ Lessons for 6% off
Book 5+ Lessons for 4% off
Book 20+ Lessons for 8% off
About
Alison is a fun, experienced, and patient teacher. She has taught over 19,000 lessons in various instruments and voice to over 550 students in private lessons and small groups, in person and online. Her students range from age 3 through adults. Alison is the co-owner of Strand Studios in NJ.
2022 Baritone Sax, Glockenspiel, and Upright Bass - Teacher of the Year, Lessonface
2021 Glockenspiel and Baritone Ukulele - Teacher of the Year, Lessonface 
2020 Xylophone/Glockenspiel - Teacher of the Year, Lessonface
• If you cannot find a spot in my schedule that works for you, please consider studying with my husband, Chris Lance. We have very similar teaching styles, credentials, etc. • 
I have had the privilege of guiding countless students on their musical journey. Witnessing their growth and achievements has been immensely rewarding. Many of my students have blossomed into esteemed teachers, passing on their knowledge and love for music to future generations. Others have showcased their exceptional talents as drum majors, leading their marching bands with precision and flair. Talented individuals under my tutelage have triumphed in talent shows, captivating audiences with their performances. Achieving first chair placement in prestigious school orchestras and bands has become a common occurrence among my students, a testament to their dedication and skill. I take great pride in the success my students have achieved in music exams, earning high praises and recognition for their abilities. The impact of my guidance extends far beyond the classroom, empowering aspiring musicians to realize their full potential and thrive in the world of music.
Currently, Alison is pursing a Master of Music in Music Education at Lebanon Valley College. 
Alison graduated Summa Cum Laude with a B.M. in Contemporary and Popular Music (concentration in Music Education) and a minor in Social Media Marketing from the University of Maine at Augusta. She also holds an Associate of Arts in Music from CCM, where she studied piano and voice. While there, she was the alto section leader of the Chamber Choir. 
Alison has also completed a certificate in Piano Pedagogy from Valley City State University, a certificate in Music Theory from Berklee College of Music Online and a certificate in Theatre & Performing Arts from WCTS. She is proud to be on the Dean's List and a member of the Sigma Alpha Lambda honor society.
Alison started her music education in elementary school with the recorder, saxophone, and chorus. She then moved onto private vocal, piano, violin lessons and so forth. By the time she graduated high school, she was playing over 10 instruments.
Alison has studied Piano with Dr. Christine Letcher, Prof. Joseph Bilotti, Prof. Greg Whiddon; Jazz Piano with Prof. Marcia Gallagher; Music Theory with Dr. Richard Gradone, Prof. Joseph Bilotti,  Prof. Steve Rochinski, Prof. Alizon Lissance, and Prof. Paul Schmeling. Voice with Dr. Melanie Mitrano, Prof. Marielaine Mammon, and Prof. Marcia Gallagher; Drums/Percussion with Prof. John Mehrmann; Violin/Viola/Cello with Prof. Eliza Meyer; Saxophone/Flute/Clarinet with Prof. Eric Thomas; Trumpet/French Horn/Trombone with Dr. Anita-Ann Jerosch; Arranging with Dr. Timothy O'Dell; Conducting with Dr. Anita-Ann Jerosch; and Composition with Prof. John Mehrmann.
She is a graduate of WCTS. While there, she earned a place in the National Technical Honor Society, membership in The National Society of High School Scholars, the PTA Citizenship Award, and the John B. Laporta Scholarship. She took part in the schools a Capella club, bowling club, SGA, peer2peer mentoring, and Key Club.
Alison is the former Music Director at St Peter & Paul Church. She has sung in the St. Marks Invitational Christmas Concert and has also sung with the Church of the Messiah. She is a cantor and instrumentalist at St. Theodore's. Her other credits include many theatrical productions. She has been involved in numerous recitals/concerts/showcases, co-hosted Knightline News, modeled for Paladin Knight Entertainment, LLC and was featured in and was on staff for a Paladin Knight Pictures independent film production.
Alison has performed the National Anthem at various Morris County USBC bowling tournaments. Her favorite musical accomplishment is singing with one of her musical theatre idols, Idina Menzel during her world tour in Bethlehem, PA in 2015.
In her free time, Alison enjoys volunteering, bowling, photography, ATVing, amateur radio, traveling, and modeling. She is part owner/manager of the Hackettstown Center for the Arts and is an active member of Strand String Ensemble and the Strand Performance Group. 
****If you would like to study with me after our initial few lessons, I would HIGHLY recommended you save 10% and subscribe. Subscribing reserves a an ongoing weekly spot for your lesson in my schedule at your desired time.****
I enjoy teaching students of all ages, levels, and styles. I strive to provide the best possible music education for every student. This is accomplished by providing interesting work for the student such as learning pieces, technique, theory, sight reading, ear training, etc. Lesson plans are customized to each student based on their age, previous experience, learning style, individual goals, etc. 
"Some people think music education is a privilege, but I think it's essential to being human." - Jewel 
I gear my instruction to the needs of the student. I believe music should be fun and stress-free. My goal is to help students feel at ease and to help them gain confidence in their abilities. I pride myself on being a patient and encouraging instructor. As an instructor, I continue to study and master my craft by taking lessons, attending seminars, and collaborating with other music educators. 
~ Testimonials ~
Maryann H., - Piano Lessons - "Ms Alison has been a god send in my life! I have studied with her since the first week of the pandemic - March 2020 - and she has been a true gift. She is patient, competent and encouraging . I am an adult and a former professor - her pedagogy is balanced and unparalleled.. She is amazing with the kids - I have watched each of her concerts. I'm always recommending Alison to potential students via their parents."
Kerri M., Piano Lessons - "We found Alison when our son was just 3 years old and immediately signed him up for lessons. Our son is now 7 years and has become both great at playing the piano but perhaps more importantly, truly enjoys it. He looks forward to going to his lessons each week and independently chooses to practice at home in preparation for his lessons because Alison has made the experience such a fun and confidence-boosting one for him. We HIGHLY recommend her!"
Kristin M., Piano Lessons - "Alison was highly recommended from neighbors when we were looking into piano lessons for our daughter. She has been taking lessons with Alison for 4 years and we absolutely love her!"
Teresa W., Piano, Drum, Viola Lessons - "My son takes piano lessons from Alison. We absolutely love her, she tailors the instruction to how each child learns best and keeps each lesson interesting. My son looks forward to practicing and his next lesson, which is a testament to Alison and her program."
Robyn L., Clarinet Lessons - "My son took clarinet lessons for several months; he had a great experience with Alison."
Stephanie C., Piano Lessons - "I highly recommend Miss Alison! Alison gives her students individual attention and will work with your child to develop their potential and meet their music/performance goals."
Maryann T., Drum Lessons - "My 5 year old grandson takes regular drum lessons with Miss Alison and loves it! Highly recommend!"
Nicole P., Preschool Piano Lessons - "Alison was very patient and great with little kids."
Sharon F., Piano Lessons - "Alison is great with kids!! My daughter is continuing lessons virtually and it's been great!! So glad she can continue during this time."
Helene N., Preschool Piano Lessons - "Alison is awesome with my son."
Kristin M., Piano Lessons - "My daughter takes lessons with Alison and loves it!.
Christine, Preschool Piano Lessons - "We love Miss  Alison."
Kristin V., Piano, Drums and Violin Lessons - "We love Miss Alison. She is awesome with my daughters. My 6yo takes piano and my 4yo takes drum lessons (she started at 3)."
Jennifer C., Preschool Piano Lessons and Drum Lessons - "My 4 year old takes piano with Miss Alison. She is great!" 
Bachelor of Music in Contemporary and Popular Music with an emphasis in Music Education, Associate of Arts in Music, Certificate in Social Media & Marketing, Certificate in Piano Pedagogy, Certificate in Music Theory, Certificate in Theatre, Member - Music Teachers National Association
I do not believe one method works for all students. I have used many different lesson books and resources over the years. Below are a list of some of the lesson books I have used in my lessons. After a few lessons with a new student, I decide which book would be a good match for their learning style. Along with the lesson books below, I use a lot of supplemental materials based on the students' interests. The pace we go and the emphasis placed on certain concepts will vary from student to student. 
Piano/Keyboard - Piano Pronto, Alfred, Bastien, Piano Adventures, Leila Fletcher, Schuam, Pianimals, Wunderkeys, Thompson, etc. 
Violin/Viola/Cello/Bass - Strictly Strings, Essential Elements, All for Strings, A Tune a Day, Sassmannshaus, New Directions, Suzuki, Mel Bay, etc. 
Clarinet/Flute/Saxophone - Essential Elements, Standard of Excellence, Accent on Achievement, Sound Innovations, Rubank, etc. 
Drums/Percussion/Xylophone - Breaking it Down, Essential Elements, Tradition of Excellence, Stick Control, Hal Leonard, etc.
Music Theory - Theory Time, Keith Snell, Ultimate Music Theory, Alfred's Essentials, etc.
Ukulele - Hal Leonard, Essential Elements, Rainbow Ukulele, etc.
Guitar - Hal Leonard, FJH Young Beginner Guitar Method, etc.
Voice - Full Voice, Singing Lessons for Little Singers, etc.
Reviews of lessons with Alison Ervin