Metal Guitar, Electric Guitar, Acoustic Guitar, Bass Guitar,
Artist Development, Audition Prep, Audition Prep from Berklee Alumni, Blues Guitar, College Audition Prep, Conducting, Drums, Improvisation, Jazz Guitar, Lead Guitar, Music Theory, Percussion, Rock Guitar, Small Group, Songwriting
100+ lessons
booked on Lessonface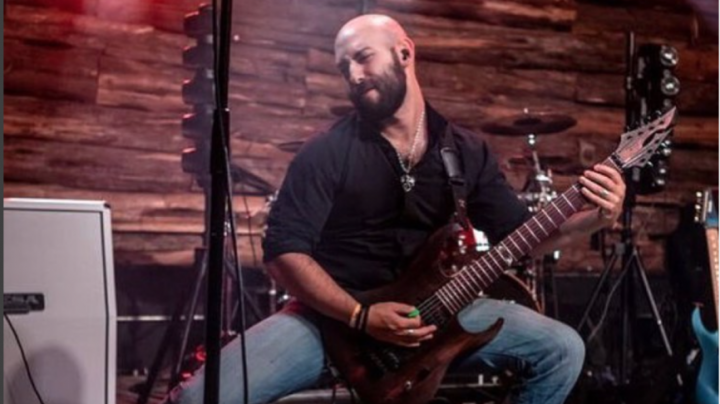 Lesson Fees
Promotions Available
Book 10+ lessons for 10% off
About
I teach fun, personalized guitar lessons to students of all ages and skill levels, and I've been at it since 2011. Choosing the right teacher for yourself or your child can potentially make the difference between a weekly obligation and a meaningful learning experience that can enrich your life!
I graduated the Berklee College of Music in 2011 with a degree in Guitar Performance and have been teaching music lessons and classes ever since. My expertise include guitar, drums, bass and instruction in music theory, songwriting, improvisation (soloing) and ear training. I also have a strong knowledge of music genres including rock, pop, metal, fusion and funk. My career working in bands and as a touring artist also allows me to offer insight into the music industry for those looking to pursue music professionally.
Let's get rockin!
I always meet my students where they're at and endeavor to teach them the specific skills they wish to improve upon. For some, that means being able to strum through their favorite songs around a campfire. For others it means building a firm understanding of fretboard mechanics and using music theory to compose songs and solos to record with their band. Wherever you are in your music journey, I'm here to help guide and expand your knowledge with fun and encouraging lessons.
High school diploma from the School for Creative and Performing Arts, majoring in Instrumental Music
Graduated Summa Cum Laude from the Berklee College of Music, BA in Guitar Performance
My teaching method is often song-based. I prefer to analyze the music that the student most enjoys in order to keep them engaged and to make sure they're learning the concepts that will best help them achieve their musical goals. That being said, I don't use texts often. If I were to recommend anything, it'd be the Guitar Grimoire: Scales and Modes. I base a lot of my own playing and writing around the use of scales and highly encourage my students to have a resource to help them learn scales themselves.
Reviews of lessons with Alon Mei-Tal