Acoustic Guitar, Blues Guitar, DADGAD Guitar, Electric Guitar,
Fingerstyle Guitar, Guitar, Jazz Guitar, Lead Guitar, Metal Guitar, Neo Soul Guitar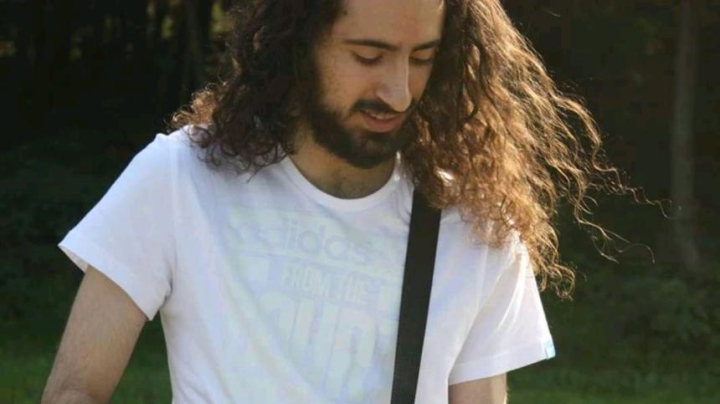 Lesson Fees
Promotions Available
Book 5+ lessons for 5% off
Book 10+ lessons for 10% off
Book 20+ lessons for 20% off
About
All kind of music and levels are welcome, from total beginner to advanced players. Everything will be personalized about your goals and needs.
I can teach you songs, technique, theory, improvisation, fingerstyle and percussions, song writing, and many other stuff.
C.Mcqueen, 4 time grammy award winner and Snarky Puppy's guitarrist said:
"I'm writing to recommend Andrea Iacoviello as a guitar teacher. I've known Andrea for several years now as a student of mine. I've known him to be a thoughtful, kind person and an inquisitive musician. He's always looking for ways to improve his teaching skills. He's diligent and reliable and I know he would be a great guitar teacher and a great person to work with."
Chris McQueen, Austin, TX USA Aug 16, 2022
I graduated in Modern Music Institute (Italy) with 100/100, and i also studied with Snarky Puppy's guitarrists (C.Mcqueen and B.Lanzetti), Some Berklee College of music's teachers, Andy Mckee, Frank Vignola, Sheryl Bayley, Tony Mcmanus, David Becker, Chris Buono, Neil Zaza, Giuseppe Continenza, Alex Stornello.
I attended masterclass with Steve Vai, Robben Ford, Paul Gilbert, Guthrie Govan, Scott Henderson, M.A. Batio, Martin Miller, Neil Zaza
I Played live with Steve Vai (special event in Verona after Steve's masterclass) and Neil Zaza (end of his concert).
I directed two local music school here in Italy (MMI Vercelli and CMI Vercelli)
I had more than 10000 lessons with students from all over the world, published books in different languages and videocourses.
I´m avaliable 24/7 to help my students, and I really really care about them
I'll be focused over you and your goals, i can teach you songs, scales, theory, how to find notes and scales in the fretboard, fignerstyle, technique, improve your speed, improvisation
i can teach from zero, from beginner, and also intermediate and advanced students
some of my students studied in berklee and other are teachers
C.Mcqueen, 4 time grammy award winner and Snarky Puppy's guitarrist said: "I'm writing to recommend Andrea Iacoviello as a guitar teacher. I've known Andrea for several years now as a student of mine. I've known him to be a thoughtful, kind person and an inquisitive musician. He's always looking for ways to improve his teaching skills. He's diligent and reliable and I know he would be a great guitar teacher and a great person to work with." Chris McQueen, Austin, TX USA Aug 16, 2022