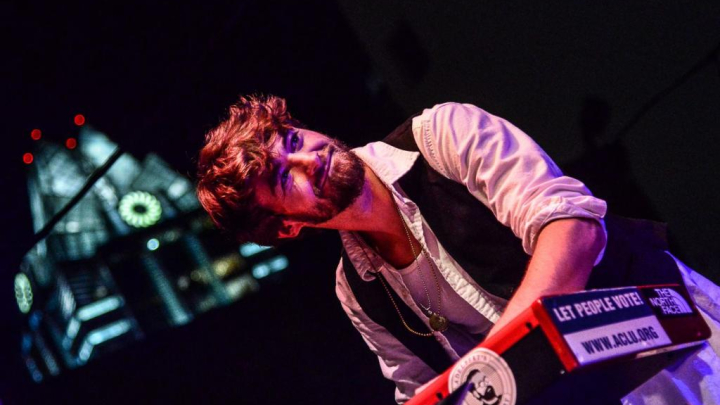 Lesson Fees
Promotions Available
Book 5+ lessons for 5% off
About
A professional musician with more than 15 years of experience and dozens of bands, I toured the country for five years and played hundreds of gigs across the country with Austin-based soul band The Nightowls.
We performed at the Austin City Limits Music Festival in 2015, opened for Kool & The Gang at The Moody Theater, competed in a battle of the bands at Paisley Park just months after Prince's death, and performed at clubs in New York, Chicago, San Diego, Atlanta, Portland, and dozens more across more than 25 states. At home in Texas, we have played private functions in every major city, dozens of small towns and - of course - quite a few ranches in the far reaches of the Texas plains. 
For several consecutive years, The Nightowls was rated by the Austin Chronicle as the one of the best wedding bands in Austin, and we played hundreds of large weddings and private parties across Texas and the US for many years. 
For seven years, we played Super Soul Sunday at Icenhauer's, a weekly event that become famous in Austin as one of the best music residencies for anyone who wanted to dance to three hours of funk, soul, and R&B.
In Austin, a city with every genre of music imaginable, I learned to play many different styles, playing gutbucket blues on sax and piano at The Continental Club, Maggie Mae's and the Skylark Lounge. I played sax and flute with Latin jazz groups at The Speakeasy, and I played piano for burlesque troupes like The Jigglewatts at the always-classy Spiderhouse Ballroom.
In managing my own band, Mactet, and producing my own original music, I focused on jazz, funk, classical and neo-soul, exploring the instrumental music that made me fall in love with the saxophone at 16 years old. 
Before all that, I studied jazz performance at the University of North Texas, and graduated with a Bachelor of Arts and Sciences in 2010. I played in many ensembles, including big bands, Latin groups and local funk bands. 
I taught saxophone, clarinet and piano at the Music & Arts in Sunset Valley for five years. There, I got the chance to work with all kind of students, young and old, advanced and complete beginners, and some with mental or physical disabilities that challenged conventional pedagogy and required creative techniques. 
Now, in this new era of remote work and scarce live music performances, I'm focusing on remote collaboration and teaching. I've spent the last six months of remote lessons creating interactive recordings and accompaniment tracks for my students, trying to make music learning as fun and engaging as possible. 
As the great Victor Wooten says: You don't learn to build a house by staring at a blueprint. You learn to build a house by building a house. 
My philosophy is like his: learning by doing. That means learning the fundamentals through learning real music. As a pianist, I accompany all my students in and out of lessons. As soon as you learn five notes, we're playing a blues together.
There's nothing quite like that moment when a student plays a new piece of music and laughs at the unexpected joy of sounding good. Case in point: I recently gave a jazz ballad to a teenage clarinet student who's uninterested in most classical repertoire. I accompanied her on piano and she played with more expressiveness than I'd heard in a long time. She couldn't stop giggling when she finished. It doesn't get much better than that.
In my lessons, you have to use your ears, your brain, your whole body. I believe in a holistic approach to learning music. That means ear training, reading, theory, memorization, active listening and recording, as well as learning a bit of history. And whatever instrument you want to play, I enhance the lessons through the use of piano.
I love teaching music as much I enjoy performing. Even in remote lessons, there is much to be gained. 
I hope to see you soon!
-Bachelor of Arts and Sciences, University of North Texas, 2010
-Sax Player & Chart Writer for The Nightowls, 2015-2020
www.WeAreTheNightowls.com
-Private Lessons Teacher for sax, clarinet and piano at Music & Arts, 2014-2020
I like to cater my lessons to the musical tastes of my students. 
There's no way to escape the fundamentals, whether that's longtones on sax and flute, or scale studies on piano. However, these exercises can still be fun when placed in the context of the music you want to play. You tell me what music you like, and I tailor the lessons around your goals. 
Books I like to use for lessons:
The Real Book - a jazz bible and a great way to quickly learn simple and recognizable melodies.
Alfred Piano Books - a solid basis for theory and the basics of beginner piano. 
Musescore - a free music notation software and enormous music library with thousands of songs across every genre. This is a great way to find a score for that special song you'd like to learn. 
Reviews of lessons with Andrew McLemore