Alto Sax, Baritone Sax, Saxophone, Tenor Sax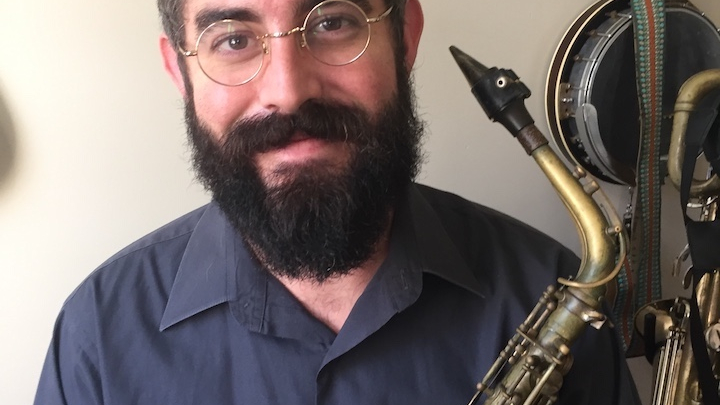 About
Andy Page has been playing and teaching professionally for over a decade. He received a Bachelors Degree in Jazz Studies from the University of Oregon and subsequently began touring. He has performed in 40 U.S. states and 8 countries, primarily as a side man and occasionally as a band leader. Andy now resides in New Orleans, where he plays with bands ranging from traditional jazz to big band swing to improvised noise music.
I'm here to help the motivated musician transform into to the player they want to be. I work towards the specific goals of the student and curate lesson plans to fit desired outcomes. I've taught students of all ages and skill levels on alto, tenor,  and bari saxophone, as well as flute and music theory tutoring.
I have a degree in Jazz Studies from the University of Oregon.
I toured, arranged for, and recorded with platinum album selling swing/rock band the Cherry Poppin' Daddies.
I have over ten years of professional performance experience and over 7 years of teaching experience
After my initial assessment of your skill level and what your goals are, I will write an initial curriculum. I like to use a shared google drive folder to share notes, lesson plans, sheet music, and other lesson materials. I encourage students to write questions and take notes on shared document so they can be reviewed any time. In lessons, we will talk over excercises and concepts from the week and adjust or add to our curriculum as necessary. The only thing set in stone with me is the commitment you make o your instrument and the commitment I make to helping you rise to your goals.