ABRSM Exam Prep, Flute, Piccolo, Recorder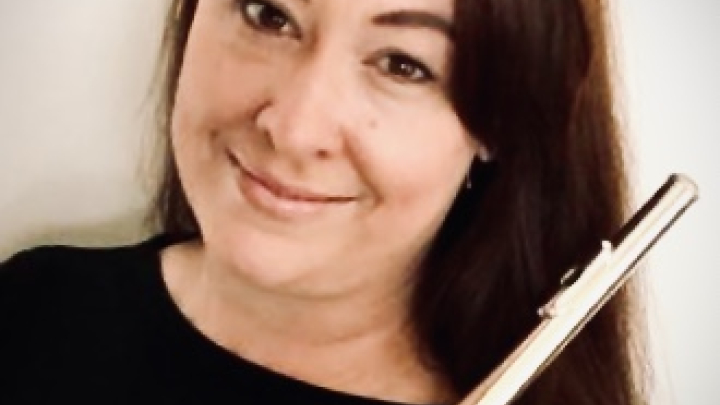 Lesson Fees
Promotions Available
Free 15 minute trial lessons
About
Hello!  My name is Anna-Maria Vermeulen and I love playing and teaching the flute, piccolo, fife and recorder. 
I received my Masters degree in flute performance (cum laude) at the University of Pretoria, and I hold a Bachelors and an Honours degree (cum laude) in flute performance.  I also hold a Performer's Licentiate from the University of South Africa. I have played both flute and piccolo in many orchestras and bands, given plenty of recitals, played as the soloist with a few orchestras and participated in masterclasses of many prestigious flutists.  I currently have my own private studio where I teach both school-aged and adult flutists, of varying abilities.  I also teach at two private schools and I am the flute and flute methodology lecturer at the University of Pretoria. Additionally, I have intensely studied flute pedagogy.  I am comfortable teaching students of any age and any level.   
Teaching is my passion in life. I am very positive, patient and encouraging in my teaching methods and feedback. I know how to balance challenging students while not pushing them too fast and causing them to get frustrated and give up. My aim is to motivate my students to practice in order to achieve their goals. At the end of a lesson, I want a student to feel great about their accomplishments, with a desire to learn even more...
I have used many different lesson books and resources over the years. After a few lessons with a new student, I decide which book would be a good match for their learning style. The pace we go and the emphasis placed on certain concepts will vary from student to student. 
For beginners, I focus on reading music, fingerings and rhythms, followed by fun tunes. 
Intermediate and advanced students are an absolute joy to teach! A typical flute lesson involves: 1. Warm up on tone exercises to develop and improve breath- and embouchure control, such as long tones, harmonics, octaves and vibrato 2. Technical exercises such as scales and etudes. 3. Performance pieces (solos and duets) and anything else to meet the needs of the student.