Audition Prep, Clarinet, College Audition Prep, Conducting, Cornet, Flute,
French Horn, Improvisation, Music Theory, Orchestration, Public Speaking, Recorder, Singing, Trombone, Trumpet, Tuba, Ukulele, Voice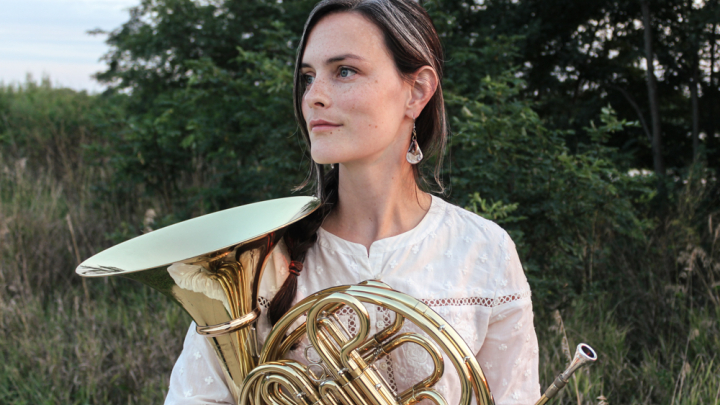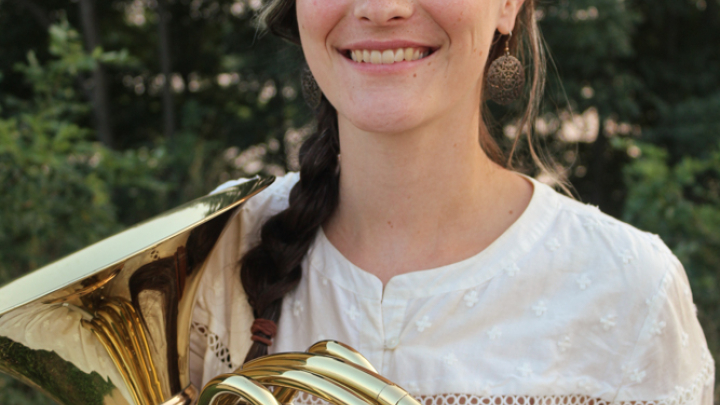 About
Hi there! My name is Annie. I am an educator, musician, artist, and lifelong learner from the Midwest (MI->IN->IA). I hold a Bachelor of Music Education degree from Central Michigan University as well as a Master of Music degree from Indiana University Jacobs School of Music. Currently, I'm performing in local and online ensembles, giving online natural horn masterclasses for university students, teaching private students in horn,  wind instruments, ukulele, and voice. When I'm not teaching, I'm hiking with my husband, learning how to roast coffee, or reading a science fiction novel.
My teaching philosophy mirrors Minoru Mochizuki Sensei's quote "A teacher is a student who teaches to continue his study." Modeling this attitude while teaching students based on their individual needs will enhance their perspective of the performing arts. By structuring my curriculum based on aural skills, performance practices, and appropriate resources, my students will reach proficiency levels, and grow as young artists. 
Performance is a shared experience. One of the best take-aways from my studies in graduate school was the concept that both the audience and the artists are equally involved in a performance. A performance is another way of storytelling. The artist is sharing the narrative in full character for the audience. Therefore, it is the performer's job to clearly communicate the tale. Adopting performance as a way of communicating, rather than perfecting every note, will allow for more creative and confident playing. 
My K-12 music teaching certifications are held in Michigan and Iowa. During my graduate studies, I minored in early music and music history, which I apply to every part of my music teaching. My private music lessons are taught to all ages, levels, and aspirations. Students of mine have studied brass, as well as beginning woodwinds, strings, piano, and voice.
Not only have I taught private music lessons over the past 8 years, but also Elementary General Music, and Middle School and High School bands. I was a student teacher in Traverse City, MI, learning from teachers at the Middle School and High School levels. These programs had wind ensembles, symphony bands, and jazz bands that I coached and conducted. At Regina Catholic Elementary School, my music classes were based on Dalcroze and Orff techniques. Students learned how to sing using solfege syllables. Many instruments were available for use including a variety of keyboards, djembes, ukuleles, recorders, and a large number of rhythm instruments. The elementary spring concert included Beatles tunes and hymns appropriate for each grade. In December, 450 students performed seasonal repertoire that I organized and taught them. Whether I'm teaching private lessons, or full classrooms, the curriculum is based on the needs of the individual. I make it a point to make music fun for all levels of learning! 
Also, the technical side of online teaching (whether through Zoom, Google Hangouts/Chat, or Skype) is easy for me. I have 5G internet, an ethernet cable, a new Logitech webcam, and a plethora of microphones (thanks to my husband who is an audio professional).
Teaching Certification in the State of Michigan 2017-2023
Teaching Certification in the State of Iowa 2019-2021
Each method is different depending on student needs, and types of music lessons. The student and/or the student's family will come up with what they want out of music lessons. It's my job to provide a nurturant learning environment for all level learners.