Singing, Voice, Artist Development, Accent Training, Classical Voice,
Rock Voice, Pop Voice, Country Voice, Musical Theatre, Metal Voice, Opera, Audition Prep, Singing for Actors, R&B Voice, Music Theory, Jazz Voice, Posture and Movement Coaching, College Audition Prep, Chanting, Public Speaking, Composition, English, Scene Study, Voice Diction
2000+ lessons
booked on Lessonface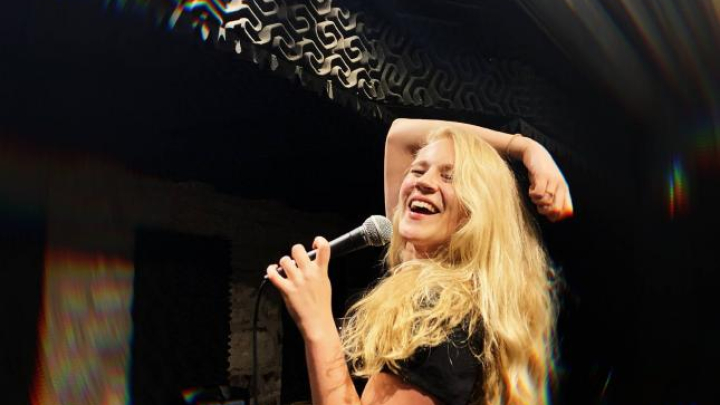 Lesson Fees
Promotions Available
Free 15 minute trial lessons
Book 5+ lessons for 5% off
Book 10+ lessons for 10% off
Subscriptions discounted up to 10% off
About
Hello, my name is Aubrey and I am an opera singer! I have performed in Austria, Italy, Australia, Croatia, and even at Carnegie Hall, and received two musical degrees from Northwestern University, and am pursuing my Master's from the University of Hawaii at Mānoa. I provide high-quality, fun, and effective online voice lessons from the comfort of your own home during times that work best for you with over 8 years of experience as a music educator. I have been the lead vocal instructor at Altered Stage, Stonegrove Guitar, Flatts and Sharpe, and Guitar Center.
From metal screaming to Mozart arias, I have studied a wide array of genres, but my real focus is making sure that every student has the tools they need to sing both healthfully and passionately. If you're a bit hesitant to take your first steps into the world of singing, let me assure you that I have worked with all skill levels: such as a lawyer who had never taken a voice lesson before, to a master of opera who was making their Met Competition Debut! I believe that anyone with a voice can learn how to sing, it just takes a little courage and some compassionate guidance.
I promise to do my best as your teacher to create a safe and encouraging environment that will help foster your vocal goals. Let's make some music!
My teaching style has evolved from my experience as an opera singer, and if the student is interested, I often discuss the musculoskeletal implications of singing and how to best apply that knowledge to deepen a relationship to the production of a healthy sound. I will teach solfege, sheet music and harmony to the student, as well as helping them to grow their repetoire. That being said, I enjoy offering new pieces for my students to try as much as I enjoy working on the songs they bring to me! Everyone is welcome to ask specific questions as they pop up. 
Over my years as a voice teacher, the most common question I hear is "how do I sing well?"
That's a tough one because honestly, it varies from person to person.
I find that the the question stems from a series of different internalized concepts that have prevented someone from singing in the past: the first being social pressures (have you been told you cannot sing in the past?), another is skill (just like anything, you must learn to connect your brain to the muscles associated with phonation...and it won't happen overnight!), and the last is guidance (have you ever worked with someone before and did that person make you feel comfortable to grow?). 
Everyone learns differently and needs to be encouraged to take musical risks. The goal of my teaching style is to work closely with every student in order to personalize their education so that they can develop the tools they need to solve problems on their own, so they can be free to sing without limitations. I want to take the time to make each student feel comfortable and safe because a good teacher will be adaptive and willing to learn, just like you. There's no better way to learn a skill than with a guide who is kind, patient and willing to provide you with many ways to look at a potential challenge. Beginning to learn how to sing can be a daunting task, but also thoroughly rewarding. At the end of the day, having a better relationship with your voice means that you have a musical instrument already inside, no matter where your life ends up taking you.
---
Reviews from Group Classes
⭐️⭐️⭐️⭐️⭐️
Stage Presence: How to Manage Performance Anxiety for All Instruments
Michelle on February 23, 2021

thank you great class.
University of Hawaii at Mānoa: Master's in Opera Performance. Northwestern University: Bachelor's in Opera Performance. Bachelor's in Music Business. Minor in Musicology. Aubrey Lauren Voice and Violin Studio est. 2012. Arthur and Mae Orvis Vocal Music Scholarship awarded in 2022. Music Department Achievement Award for University of Hawaii awarded in 2022. First Place in MTNA Composition Competition (with Dante Zubel), 2018. First Place in NFMC Composition Competition (with Dante Zubel), 2018. First Place in UMTA Composition Competition (with Dante Zubel), 2018. Piece "Underwater" featured in Dittmar Memorial Gallery, "Producing the Bedroom Artist" exhibit, 2018. Piece "The True Meaning of Christmas" premiered by Uintah Basin Orchestra and Choir (UBOC), 2017. Personal debut at Carnegie Hall with New York Lyric Opera Gala, 2016. Northwestern University Summer Undergraduate Research Grant Recipient, Melbourne AU, 2016. Founder, director and violinist/violist in the Wire Choir Ensemble, a string trio, 2011-2014. Solo performance, Northern Italy Tour with LTHS Orchestra, 2013.
Reviews of lessons with Aubrey Lauren