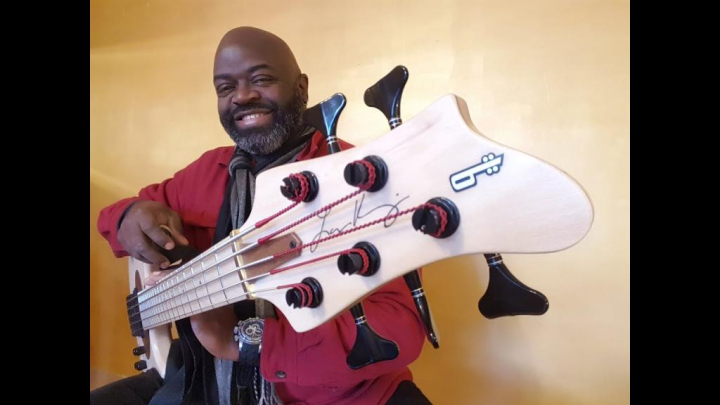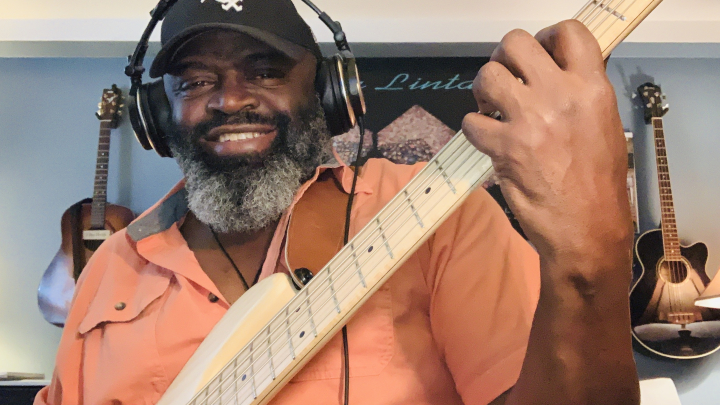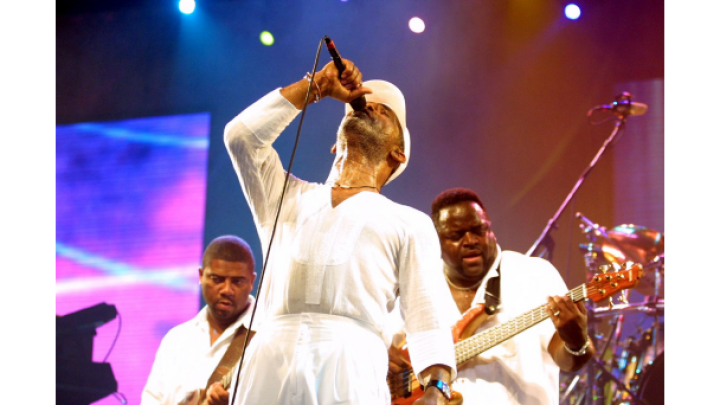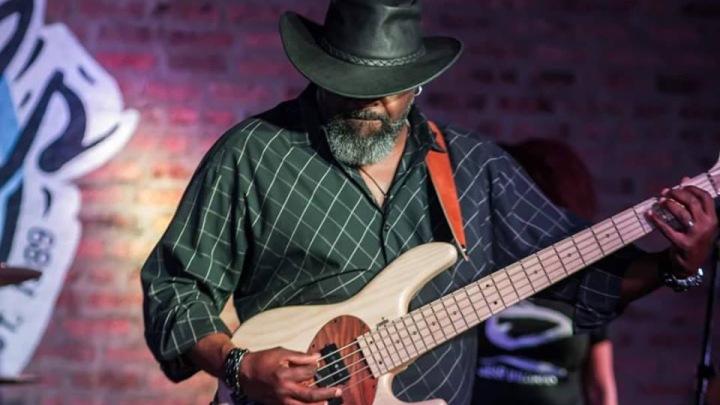 Lesson Fees
Promotions Available
Free 15 minute trial lessons
Book 5+ lessons for 5% off
Book 10+ lessons for 10% off
Book 20+ lessons for 20% off
Discounted price for subscriptions
Discounted price for subscriptions
Special Discount Sale: buy 3 get 1 free
About
Bear Williams LOVES to teach and give back to the future generation of young up-and-coming bass players.  After graduating High School, the Chicago Native cut his teeth in the late 70's and 80's playing bass on songs by Gene Chandler, Jerry Butler, and others at Brunswick, and Chi-Sound Records. Then Bear made his way out to the west coast where he spent twenty-five years living and working in Los Angeles both in the studios and on the road with many of the world's favorite recording artists. He's played on over 400 CDs and still records music for well-known artists today. Bear has received numerous Awards for his creative work including the Keys to the cities of Philadelphia, Dallas, New Orleans and Atlanta. In 2012 Bear received the BET Lifetime Achievement Award for his work with Frankie Beverly & Maze both on tour and for his contribution to the group's 1994 CD titled "Back To Basics" (Warner Bros.) Now after many notable accomplishments in the music industry, Bear has returned to his Chicago Blues Heritage with his Blues Rock Music CD titled "Waters of Love" and his energetic five-song Blues Rock Follow-Up EP, "Blues Rebel". Bear's next Full-Length CD is titled, "Train To  Chi-Town" due to be released in the Spring of 2021. 
My Teaching Style is very balanced and Easy-Going. Learning music should be a fun, relaxed experience and I do my utmost to make all my students feel at ease.
---
Reviews from Group Classes
⭐️⭐️⭐️⭐️⭐️
Beginning Bass Guitar with Bear Williams
Angela H. on January 8, 2021

---
⭐⭐⭐⭐⭐
Bass Guitar Warm-Ups + Q&A With a Teacher! - Bear Williams
Ackra K.
on June 3, 2021
Bear is awesome at answering student questions about the bass. He is very knowledgable and is able to incorporate theory and technique in a fun and entertaining manner.
---
⭐⭐⭐⭐⭐
Beginning Bass Guitar with Bear Williams
Keelan
on July 30, 2021
The class was great, however sometimes the instructor's internet would cut out. Not a big deal, though. Zoom doesn't always agree with everyone's setup.
I have taught Private and Group Bass Guitar Master Classes for intermediate and advanced students at the following institutions:
Musicians Institute "M.I." (Los Angeles CA)
Los Angeles College of Music "LACM"
(Los Angeles CA)
Inland Valley Conservatory for the Performing Arts "ICPA" (Ontario, CA)
I have also taught "Pop Music History" Classes for Underserved Grammar School Age Inner-City Children at the following institutions:
Music Changing Lives "MCL" Redlands, CA
The Family Resource Center, Fontana, CA
I have recieved numerous awards over the years for my work as a Professional Bassist and Songwriter, including The Keys to the Cities of New Orleans, Chicago, Philadelphia, Los Angeles, and Atlanta; Six Gold & Three Platinum Albums; and The 2012 BET Lifetime Achievement Award for my work the Soul/R&B Group, Maze Featuring Frankie Beverly and the 2016 Outstanding Musician of The Year Award from Actors, Artists, and Athletes Against Violence http://www.mazemuze.com  https://www.nationalstoptheviolence.org/programs 
I am affiliated with the following professional music organizations: ASCAP; BMI; Sound Exchange; American Federation of Musicians Local 47 (Los Angeles)
Having done master classes the bulk of my professional career, I have found that it is more effective for me as a teacher to meet each student right where they are and to treat them as individuals. Each student comes to me with a unique set of goals, problems and challenges. And so I customize individual lesson plans designed to accelerate the learning curve while at the same time giving each student valuable universal tools, concepts and skills that are applicable across the board in any genre of music. Some of the tools I teach include: Music Theory, Sight Reading, Ear Training, Groove Technique, Slap Bass, Playing with a Pick, and much more!
Reviews of lessons with Bear Williams