Saxophone, Clarinet, Composition, Flute, Jazz Improvisation, Jazz Piano,
Music Theory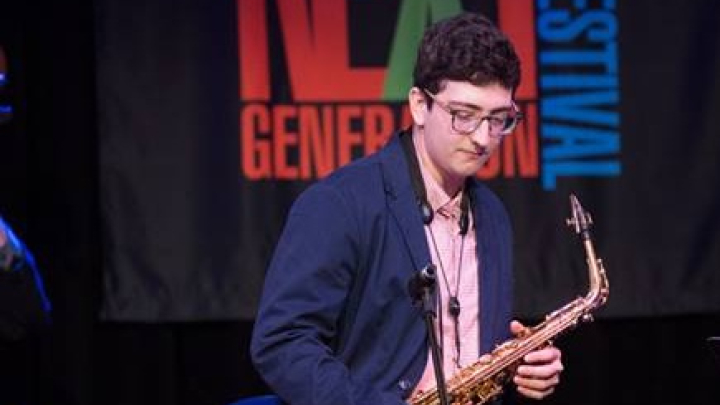 Lesson Fees
Promotions Available
Free 15 minute trial lessons
About
 Experience/Awards 
Held the position of Lead Alto in CSUN Northridge A Band (2015-2018); performing with established Jazz musicians such as Wynton Marsalis, Anthony Strong, Bruce Forman, and Bob Mintzer.

Awarded the Angel City Jazz Young Arts Competition of 2015 in the group J-BAC

Performed as soloist with the Colburn Orchestra with singer, Michael Feinstein, and film composer, Mark Isham at Zipper Hall. (2015)
Teaching Experience:

INSTRUMENTAL ASSISTANT MUSIC TEACHER, ROBERT A. MILLIKAN PERFORMING ARTS MAGNET; SHERMAN OAKS, CA — 2019-PRESENT

• Director of the Millikan Jazz "B" Band; Created curriculum teaching improvisation and fundamental musical concepts. Developed a set of music for Jazz big band competitions.

• Provided musical instruction to over 150 students individually, by section, and by ensemble; Personally instructed technical skills and repairs on woodwinds and brass instruments.

• Assisted and reached out to more than 120 students during "Social Distancing" teaching.

• Created musical demos and backing track for students.

MUSICAL INSTRUCTOR, THE TYLER PROJECT; SHERMAN OAKS, CA — 2019

• The Tyler Project is a month long summer arts Jazz program at Millikan Performing Arts Magnet where I assisted directing a Jazz combo and big band.

MARCHING BAND WOODWIND INSTRUCTOR, THOUSAND OAKS HIGH SCHOOL AND OAK PARK HIGH SCHOOL — 2017-2018

• Workshopped technical skills on saxophone, flute, and clarinet for students that ranged from beginner to intermediate; Developed a stronger tone in each section in regards to balance and intonation.

JAZZ COMBO DIRECTOR, WINDWARD SCHOOL; LOS ANGELES, CA — 2016

• Introduced improvisation to a beginning middle school Jazz combo; Developed a set of classic jazz pieces to perform at their school.
As an educator I am determined to adjust my lessons to each individuals needs. Growing up I heavily struggled with learning my first instrument (saxophone). At no point of my development did it come naturally to me. I had to learn how to take concepts and techniques that were way to big for me to handle, and break them down into small enough pieces that I could comprehend. From my personal experience and as a teacher I would like to stress my opinion that anyone can learn any skill they want to, by breaking down the steps into small enough pieces that will get you there. 
I design a personal curriculum for each of my students and help them determine their goals that they can set and accomplish. As someone who appreciates all facets of music, I want to support any musical goals my students want to achieve. I have helped my students study classical repertoire, jazz improvisation, compose music, record and produce, ect. I create personal warm up sheets, arrangements, and backing tracks for my students to reduce any unnecessary purchases.