Acoustic Guitar, Fingerstyle Guitar, Guitar for Singers, Songwriting,
Songwriting Arrangement, Songwriting Form, Songwriting Harmony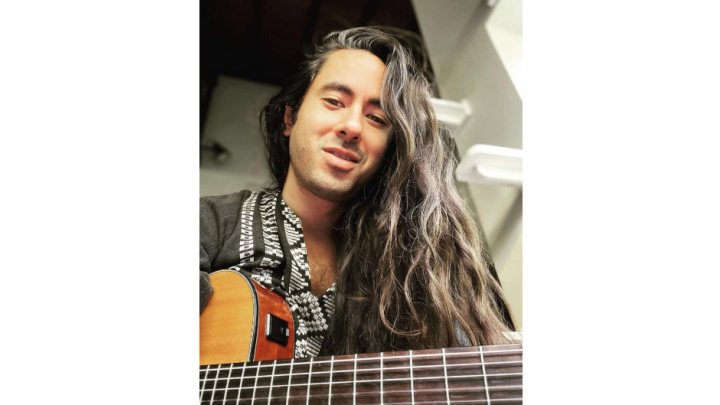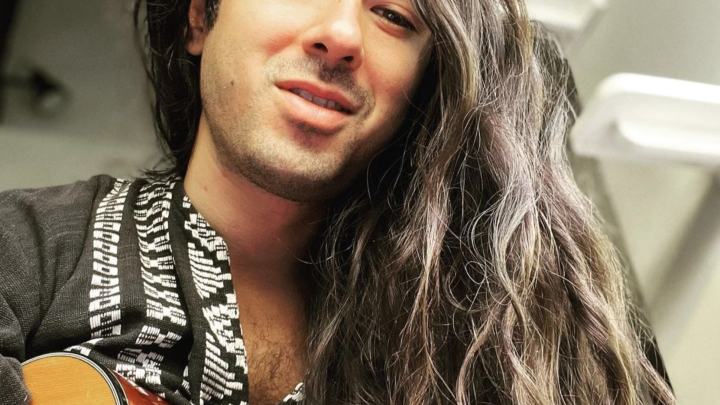 Lesson Fees
Promotions Available
Book 5+ lessons for 5% off
Book 10+ lessons for 10% off
Book 20+ lessons for 20% off
Subscriptions discounted up to 9% off
About
Hi everyone!  I'm Benny Oyama,  welcome!  **Please check out the video on my profile picture for an example of my songwriting and fingerstyle guitar approach.
Originally from New York City and growing up immersed in the city's rich musical environment, I have been playing guitar and cultivating a robust songwriting practice in professional settings for 19 years.   I have trained with teachers privately and at the University of Massachusets and Columbia College Chicago.  Besides my main practice as a solo musician and performer, past musical projects include The Incredible JSB (Rock+African drumming) and The Red Light (Electronic Jazz / Dance) in Beijing, China, The Brooklyn Bossa Nova project that I founded in New York, and have been leading song circles and meditations at the Garchen Meditation Center in Mexico City since 2021. 
I have performed in notable venues around the world since 2007, and most recently my focus is sharing music in more intimate ceremonial settings in song circles, kirtan, and wellness retreats throughout Central America, Brazil, and the US.  It brings me great joy to guide budding musicians to unlock their potential and to create music they didn't think was possible.  I view the music learning path as something highly personal and rewarding, and my curriculums are carefully planned in response to my students' individual goals and needs.  My students develop musical proficiency in the service of discovering their own unique mode of self-expression. 
I work best with students who have some or no background in guitar, want to delimit their self-expression on the instrument, and are exploring their creativity in creating their own music.  At its essence, my teaching philosophy aims to impart tools that create proficient musicians who possess the musicality and skills to get a message across. 
There are three pillars to my approach that we explore in tandem:   
1. GUITAR SKILLS  + MUSIC FUNDAMENTALS
I offer solid guidance to build foundations in folk, bossa nova, medicine music, blues, jazz, and classic rock through the study of the craft of guitar and songwriting/song analysis.   My students develop a strong foundation in service of their own unique musical and personal expression.  We accomplish this through utilizing practical tools using a logical approach to develop skills that lead towards proficiency and musicality.  Some questions I have for students include: What are your goals in studying this instrument and/or songwriting?  Who or what combination of artists do you want to sound like?  What would you like to say with your music?  Who do you want to say it to?  The answers to these questions are not always obvious at first and usually evolve over time, which is part of the excitement of the journey.  
2. SONGCRAFT + REPERTOIRE
This pillar includes learning to play and analyze songs, reading chord charts, developing our ears to recognize chord changes and intervals, lyric analysis, and applied music theory that is accessible to everyday musicians.  We'll study what makes a song great, approaches to songwriting, conventions and unconventional structures, and build a repertoire of music that you love.  
3.  Combining 1 & 2:  ARTISTRY
As an artist and a teacher I am always evolving, and I encourage my students to follow their curiosity and passions.  It's all about finding your own voice.  After traveling in the Amazon jungle in Brazil and playing music in many shamanic ceremonial contexts, my current niche focus is on composing, playing, and building a repertoire of medicine music.  I teach medicine music based on three principles outlined by master musician Alonso del Rio: that its main purpose is to transmit a message, that the message is towards the "comprehensive well-being of people" and that "its content is highly aesthetic".  We work on developing your own principles, artistic concept and vision, based on a strong musical practice and foundation.  
--
In summary, Beyond creating pleasingly organized sound vibrations, studying the guitar has great cognitive, physical, interpersonal and spiritual benefits.  I believe that sharing music is a great way to connect with self and others, and telling a story through song is one of the most rewarding and beautiful practices available to us.  With the dedication applied to mastering certain tools, it's not that difficult to tell a profound story through song.  There are well-tread approaches to song craft that we study and combine with technique which allows us to bear fruit rather quickly, and the possibilities are endless.   
(2004 – present)
PRIVATE GUITAR / SONGWRITING INSTRUCTOR
NYC, AMHERST, BEIJING
All ages, all experience levels
(2005 – 2007)
GUITAR INSTRUCTOR / CAMP COUNSELOR
FRENCH WOODS FESTIVAL OF THE PERFORMING ARTS
Counselor for boys ages 12-14, all ages guitar instructor
GROUP SONGWRITING TEACHING ARTIST
CAMP KINDERLAND
Click here to view "We Fresh" group songwriting project
ages 12-16
GROUP SONGWRITING TEACHING ARTIST
PS 10 MAGNET SCHOOL, BROOKLYN
Group songwriting after school
Age 6-7
(2015 – 2016)
GUITAR INSTRUCTOR
MUSIC ON THE GO, BROOKLYN, NY
I cater to students' individual needs and goals using proven techniques that serve to upgrade proficiency.  I like to touch upon each pillar of my approach in each class and will focus on the areas of greatest need.  After each lesson, my students are provided with study materials relevant to their class, as well as a video recording of the class so they can easily revisit any topics that we covered. I work with a dual camera system, so that students have access to a detailed and clear view of my hands on the fretboard, as well as a studio-grade audio for trueness of sound.