Alto Sax, Clarinet, Jazz Improvisation, Piano, Piccolo, Saxophone, Tenor Sax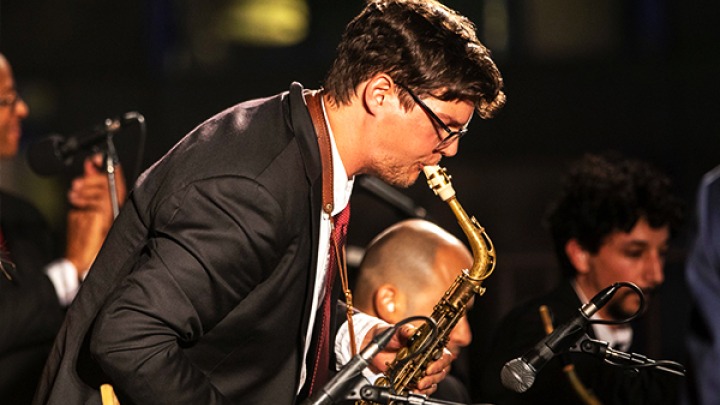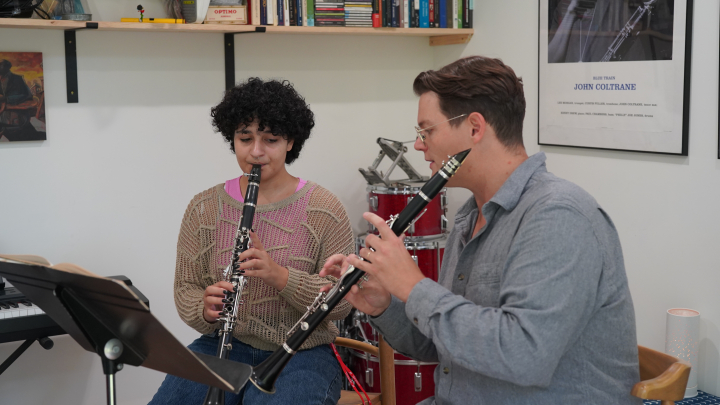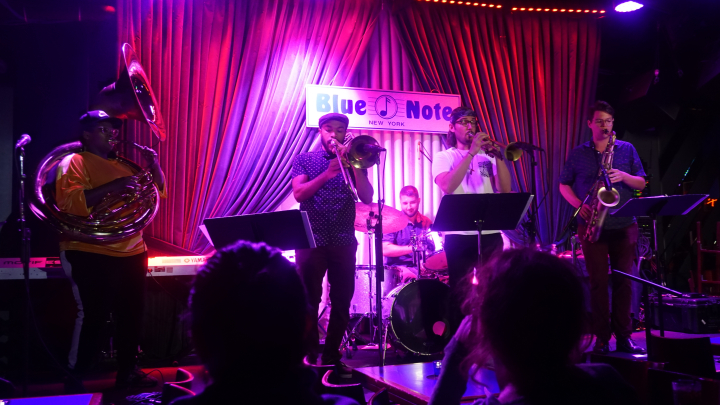 Lesson Fees
Promotions Available
Subscriptions discounted up to 7% off
Book 5+ lessons for 5% off
About
Multi-instrumentalist and music educator Bill Todd is a highly skilled and versatile musician with over 20 years of experience as a performer and music educator.
Before moving to Los Angeles in 2020, Bill lived in Brooklyn, New York City developing his performance career as a jazz musician and Broadway musician. He has performed venues such as Lincoln Center, Madison Square Garden, Birdland, Jazz Club, Smalls, Iridium, Blues Alley (D.C.) and performed on Broadway in several productions such as Kinky Boots, The Cher Show, Beautiful: The Carole King Musical, and Holiday Inn.
Currently, Bill resides in Los Angeles where he leads his own group and performs regularly with a multitude of artists and groups ranging from big band to funk and everything in-between.
Bill enjoys working with students of all ages and abilities and specializes in teaching practice techniques that help his students progress quickly. Bill is a very patient and methodical teacher and uniquely tailors his teaching style to each student.
Bill holds a Master's degree in Woodwind Performance from New Jersey City University and a Bachelor's degree in Jazz Studies from the Conservatory of Music at Purchase College. He performs regularly on: soprano, alto, tenor and baritone saxophones, Bb clarinet, bass clarinet, piccolo, flute and alto flute.
Every student is unique and is approaching the desire to study a musical instrument for different reasons and therefore have a wide range of goals. My lessons are designed to fit each individual students needs and desires. In addition, I also focus on developing proper playing habits largely related to sound production, and technique. I see it as my job to help my students understand and develop the proper techniques in order for them to be the best they can be on their instrument. Lessons are about having fun making music, learning, and getting better.
B.M. Conservatory of Music at Purchase College, Jazz Studies (Saxophone)
M.M. New Jersey City University, Multiple Woodwind Performance (Flute, Clarinet, Saxophone)
It doesn't matter if you're a complete beginner, learning for fun, gearing up for auditions/competetions or are coming back to an instrument after 5, 10 or 20 years, you've come to the right place! 
With each and every student I make a point to outline goals and acheivments they want to work towards. This give us motivation and a clear destination to work towards in our lessons. 
I believe learning music should be as fun and fulfilling as possible. I'm not going to harp on anyone for not practicing. Life happens and not every student wishes to become a professional. My students should feel excited and happy to come to each and every lesson to keep learning and making music together!
I typically reccomend the following method books as a basis to start and branch off into more individual directions as desired. 
Rubank Elementary Method (saxophone, clarinet, flute, oboe)
Essential Elements 2000 (saxophone, clarinet, flute, oboe)
H. Klose Clarinet Method (clarinet)
De La Sonorite (flute)
Universal Method (saxophone)
James Bastien Piano Basics (piano)
James Bastien For the Young Beginner (piano)
James Bastien Piano for Adults (piano)