Bass Guitar, Bass Guitar Set Up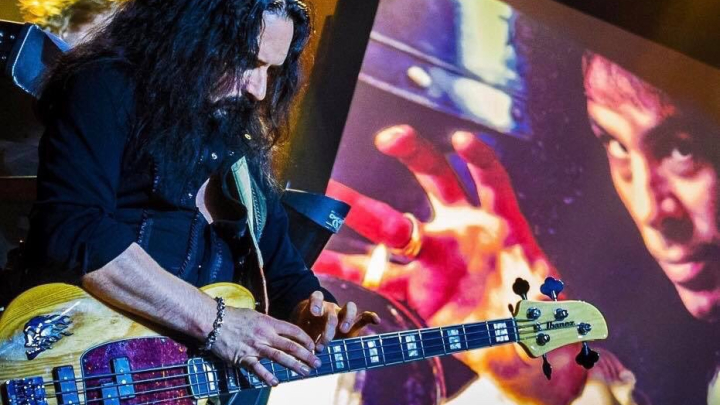 Lesson Fees
Promotions Available
Book 5+ lessons for 5% off
Book 10+ lessons for 10% off
Book 20+ lessons for 15% off
About
Renowned world touring and recording bassist. I teach students of all ages, levels and styles. Lessons are customized according to the student's level, goals and musical taste. I teach 4-string, 5-string and fretless bass.
I have taught Clinics/Master Classes worldwide including at Musicians Institute and Los Angeles College of Music for nearly 30 years, as well as 15-25 students a week privately, online and at schools such as Rock'n'Roll Fantasy Camp, School of Rock and Rock Nation.
MORE ABOUT ME:
Bjorn Englen was born in Sweden, relocated to Los Angeles at age 21 and within two years joined Billboard top metal legends Quiet Riot, which would start the career as one of today's top rock bassists.
Since the mid 90's Bjorn has worked hard as a session bassist within various styles putting his mark on well over 60 albums to date featuring members of The Supremes, Elton John, Heart, Black Sabbath, AC/DC, David Lee Roth, Sweet, Alice Cooper and many more.
He went on to form a group with MSG/Survivor vocalist Robin McAuley, and from 2007 to 2017 toured the world holding down the lows for guitar gods                    Yngwie Malmsteen, Scorpions' Uli Jon Roth and Tony MacAlpine. In 2011 he was concurrently the bassist for all three!
In 2012 Bjorn joined Dio Returns, managed by Wendy Dio featuring longtime Dio members, plus a Ronnie James Dio hologram, touring all of over the world with the highlight of headlining Wacken Festival in Germany 2016 in front of 85.000 people. Bjorn also leads his own group Soul Sign also featuring Ted Nugent/Malmsteen vocalist Mark Boals.
He has to date performed over 2000 concerts. 
In order to maximize the student's learning potential, enjoyment and success I suggest that the student follows a short practice schedule each day which I will help create. I use "speed learning" methods as well as consistent left- and right hand technique and efficient finger board knowledge, all based on my 30 year experience as a world touring and recording bass player.
27 years of over 2000 concerts worldwide and recording over 60 albums: with famous artists incl. Quiet Riot, Yngwie Malmsteen and members of Elton
John, Heart, The Supremes and many more.
Teacher/Clinician at: Musicians Institute, Rock'n'Roll Fantasy Camp and Los Angeles College of Music.
Graduate of: Musicians Institute of Hollywood, CA.