Acoustic Guitar, Alto Sax, Apple Logic Pro, Audio Editing, Bass Guitar, Brass,
Cello, Clarinet, Concert Band Arranging, Conducting, Cornet, Electric Guitar, English, Euphonium, Flute, Guitar, Guitar Set Up, Keyboard, Live Sound, Lyric Writing, Music Direction, Music Theory, Music Theory for Producers, Oboe, Orchestral Arranging, Recorder, Rhythm Training, Rock Guitar, Saxophone, Snare Drum, Tenor Sax, Trombone, Trumpet, Viola, Violin, Woodwinds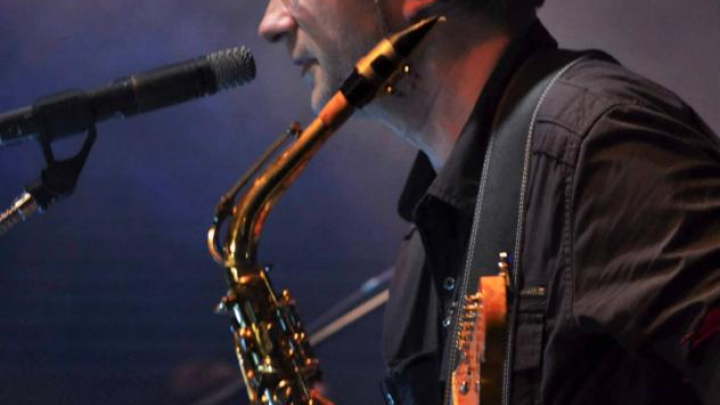 Lesson Fees
Promotions Available
Subscriptions discounted up to 16% off
About
I'm a former K-12 public schools band & orchestra teacher from Chicago area, who plays and teaches many instruments. I have a degree in Music Education, with clarinet performance minor. With a great deal of training and experience in classical music, I also have a lifetime of experience playing instruments and singing in rock bands. I can play all woodwind instruments, all brass instruments, most string instruments, keyboards, and some percussion. Electronic music production using Logic Pro, Audacity, and Ableton Live software is also one of my specialties, where I create and produce everything from classical, reggae,  EDM, and rock, to punk, alternative, and pop music. I'm well trained in music theory, rhythmic fundamentals, and English language grammar speaking and writing.
I love teaching music and English to people Ages 10 to 80. I'm easy going with high expectations, attention to details, and a lot of patience. I look forward to meeting you here and working with you on anything you wish to learn. I just moved from USA to Poland in 2021 with my wife and daughter. Since i do not speak Polish, I am really looking forward to working with English speaking and English learning students.
I combine traditional and alternative methods to help students achieve their learning goals. I help students discover their goals and the best routes to achieving them. Every student is a unique individual with unique needs and ways of learning. My goal is to help you achieve your goals at the style and pace that works best for you. The same goes for each instrument or subject, whereas the method and approach for an adult student learning guitar with the goal of playing rock music would differ from an elementary beginner student learning violin.
For students studying musical instruments, most lessons follow the method books you currently use, and some other method books or songs appropriate for your level. We work through the challenges presented by the books/songs during the lesson, where most often I can perform the instrument live over video along with you, or for you to watch. Usually I will give you an assignment for songs or exercises to work on your own to prepare for the next lesson. At the next lesson, we review how you've improved through your independent practice, and what more needs to be worked on. I will also help show you the best approaches to making the most of your independent practice time.
The main thing  I expect most from all my students is that they put in the time on their own, in between lessons, to work on the skills we covered in the lesson. We can accomplish a lot during the lessons, but your independent practice is the most important factor to improve your skills. Practicing every day what we cover during the lessons is the best way to grow your skills. It's better to practice as little as 20 minutes every day, as long as it's every day, than to practice 2 hours the day before the next lesson.
Whatever works best for you, I have a lot of experience with a diverse variety of students, levels, ages, learning styles, and experience.
Bachelor's of Music Education - VanderCook College of Music, Chicago
Master's of Administration & School Leadership - Concordia University, Illinois
NBPTS - National Board Certified Teacher, Instrumental Music Specialty Ages 10 to 18+
K-12 Special Music Teaching Certification, Illinois, Indiana, Wisconsin
Illinois Type 75 General Education Administrative Certification
Stagehand & Events Technician - Audio, Lighting, Video
Pink Floyd Tribute Show Manager & Performer
Conducted Orchestras 5 times on stage at Chicago Symphony Center
Many Superior Ratings and 1st Place Awards for Band, Orchestra, Chorus, and Marching Band
Illinois Health Insurance Producer Certification
Performed 1000's of shows for live audiences up to 8,000 people on clarinet, sax, trumpet, violin, keyboards, guitar, bass, vocals
Global Career Development Certification, Education-to-Careers
For beginner woodwind and brass instruments, I like to use the Rubank Method books, along with the method book used at your school. "Standard of Excellence", "Accent on Achievement" and "Essential Elements" are some good wind instrument method books I like to use. For more advanced wind instrument students, there are many different method books for each instrument we can use, depending on the instrument and level. For orchestral beginner to intermediate string instruments, I like to use "Essential Elements",  "Suzuki Method", and "All for Strings" method books. For guitar, I like to start with the Mel Bay books, then move to  chord charts, songs you want to learn, tabs, and music theory. For keyboards at all levels, we can use a variety of method books, songs, and music theory books. For mallet percussion and snare drum, we can use your school band method book, rhythmic fundamental books, and Rubank methods.
For English language learners, there are so many ways we can learn. We can just have conversations through live audio and by chat. One thing that sometimes helps is to practice reading, speaking, and writing the lyrics to English songs you like. I like to use a variety of grammar text books depending on your level, goals, and learning style.